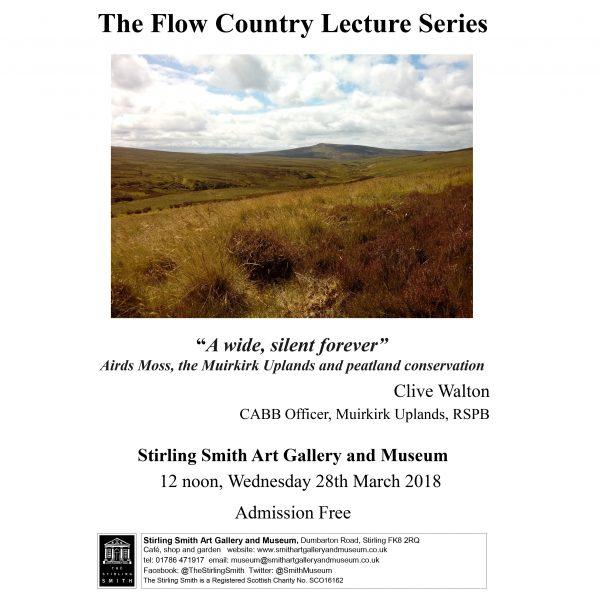 Clive Walton on Airds Moss
"A wide, silent forever…" Airds Moss, the Muirkirk Upland and Peatland Conservation
Clive Walton, the CABB (Co-operation Across Borders for Biodiversity) Officer for the Muirkirk Uplands at the RSPB, was scheduled to deliver a talk on Airds Moss – nature reserve, battlefield and literary inspiration – as part of our very successful lecture series accompanying the Flow Country exhibition.  Unfortunately, the #beastfromtheeast forced us to cancel the event.
But we are very happy to announce that Clive is able to return at 12 noon on Wednesday 28th March and share his insights with us.
Once again, attendance is FREE.
Description
Event Details
Date: 28th March 2018
Start time: 12:00
End time: 13:00
Venue: Smith Art Gallery and Museum
Phone: 01786 471917