Secondary Schools
Art of Debate
Art Appreciation
Assembly inspirational talks - aspirations, values - you suggest, we can do!
World War I & II
Wars of Independence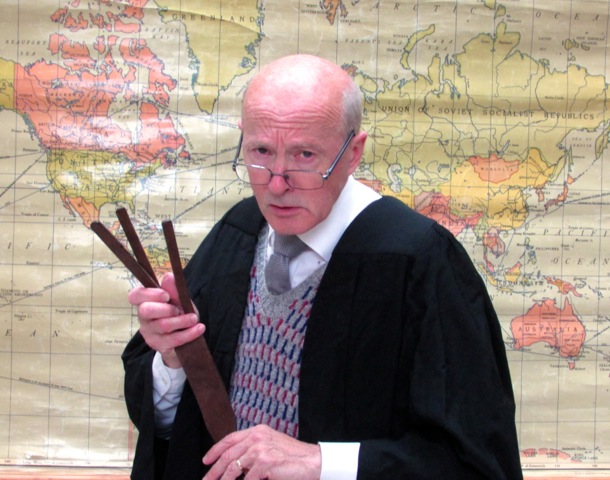 The Stirling Smith Art Gallery and Museum's Learning Officer is David Smith, formerly Head Teacher at Fintry Primary School, Stirling, and an experienced classroom teacher.
David was runner-up to Head Teacher of the Year in the Scottish Education Awards.
He worked for 10 Years as BBC UK Education Officer. His school won national awards for its work directly within African Schools.
Primary Schools
The workshop will be tailored to suit your children's stage. There will be both age-appropriate and deliberately stretching reading in use.
Pair and share techniques will keep everyone involved.
There will be humour and empathetic experiences.
In most cases, the workshop or assembly will involve a powerpoint. Where possible, real museum artefacts will connect your children to the story. (And, if possible, they can handle these!)
Most workshops are about 40- 60 minutes, but we can be totally flexible. Younger classes or nursery will want less.
You can double with another class if it suits better.
Primary Topics include
Africa Today
Art of Debate
Celts & Picts
Famous Scots
Grandparents Days
Homes in Past
Jacobites
River Forth & Bridges
Romans
Scots Language
Victorians
Vikings
Wallace & Bruce
World War I & II
Expand Your Package
You may want two or three parts to your package:
Perhaps in say, the World War 2 or Victorians contexts, a classroom practical workshop could have in addition The Scary Teacher dramatic experience.
You may also ask for a visit to the Museum where our experienced Volunteer Guides will split your class into groups and rotate round several shorter practical activities.
 Reviews
The children in P6 and 7 thoroughly enjoyed their experience of working with the Stirling Smith Art Gallery and partners, to produce 'The Great Strathblane Story'.  It was a superb learning experience which involved every child,  regardless of their ability,  and gave all children the opportunity to shine.
Learning the history of the local community in such a vibrant and active way has made the learning interactive and fun and directly reflects the philosophy of Curriculum for Excellence. 
'I loved doing this. It made learning so much fun!' and 'I wish we could do it again.'  pupils from Strathblane Primary
To top it all off this was achieved in a short time frame, with minimum disruption in school and was seamlessly co-ordinated .
Thank you for giving our school an experience never to be forgotten.
Making history while learning about our history. Now that is something special!
K S Cassidy
Head Teacher
Strathblane Primary School