Visitors can enter the Smith via the main entrance where there are two hand rails to support guests as they climb the steps.  Or by the ramp entrance at the side of the building.  Visitors using the side entrance should ring the bell and one of our staff will come to welcome you.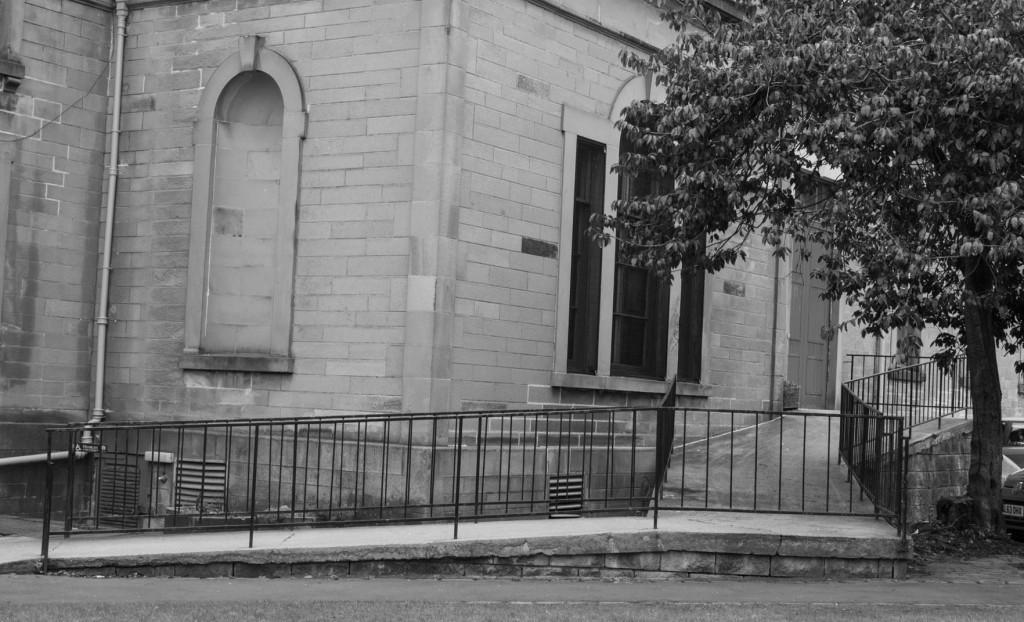 Galleries 2 and 3 are one level and guests can use the wheelchair lift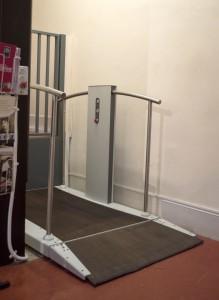 to reach the lower level
where the Cafe, Gallery 1, Lecture Theatre and the fully accessible toilet can be easily reached.
If you are visiting for a special lecture or event we can provide an Induction loop system.
To make it easier to find your way around the building we use bright signage to help.