With the holiday season now in full swing I thought that this image would be most appropriate.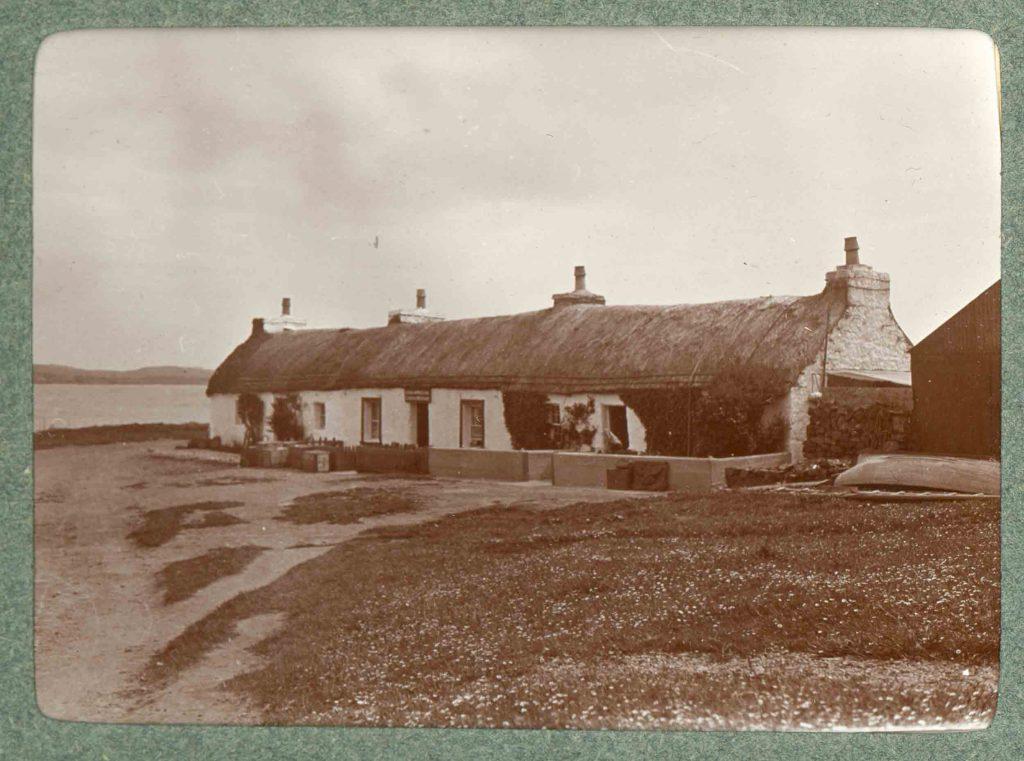 Scotland is a beautiful country full of historic sites and castles, breath taking scenery and very friendly natives (most of the time!)
I am ashamed to admit that I have travelled more extensively, in Canada and Italy, than I have in the country of my birth
The photograph in this Blog entry was taken at one of my favourite places in Scotland, the Isle of Iona.  The thatch on the cottages might have gone, however, the building is still there, just up from the pier.
Each time I've visited Iona the weather has been different.  On my first visit it was a glorious sunny day with the sea calm and a beautiful turquoise colour.  Second time, it was a really dreach day, damp and misty.  On my most recent visit, the weather was dry but overcast, with some short spells when the sun came out.
Discussing the weather in Scotland is a national pastime and a subject on which everyone has an opinion.  When its dreach and wet for days on end we moan, on the rare occasion that it is very hot we moan!
If there is one thing we Scots must acknowledge it's that we have no power over the weather   It's not unusual for us to experience all four seasons in just one day!
My visits to the Isle of Iona, have all been very special, no matter the weather
I'm sure that I am not the only person, who has visited the Isle of Iona, to have experienced a sense of peace and calm on reaching this famous Isle.
Maybe it's because it's so remote, that the cares and tribulations of the modern world, can't intrude    Probably not, as with advances in modern technology the world and all its problems, is never far away.  Iona has a quiet dignity and serenity which is just magical   Its Abbey is one of the oldest religious centres, of the Christian Faith, in Western Europe.  Whether you are religious, or not, no matter the weather Iona is one of the destinations in Scotland which everyone should attempt to visit at least once
If you haven't already been, add it to your bucket list, you never know the sun might even shine!