With the Ryder Cup exhibition in the Stirling Smith, we continue to explore the local story of golf.  The Bridge of Allan Golf Course was laid out by the famous Old Tom Morris in 1895, on ground selected by him.  Shown here is Edmund Pullar declaring the extended course open in June 1909.  A nine hole course, it has had no additions since then.  It has plenty of hazards, with dykes, whins and bunkers, and the greens are of a specially fine quality.  Tom Morris thought that the Bridge of Allan folk might truthfully claim that they had the finest view from any golf course in the country, and that the air was pure and bracing.  A golf historian describes it as 'one of Scotland's national treasures.'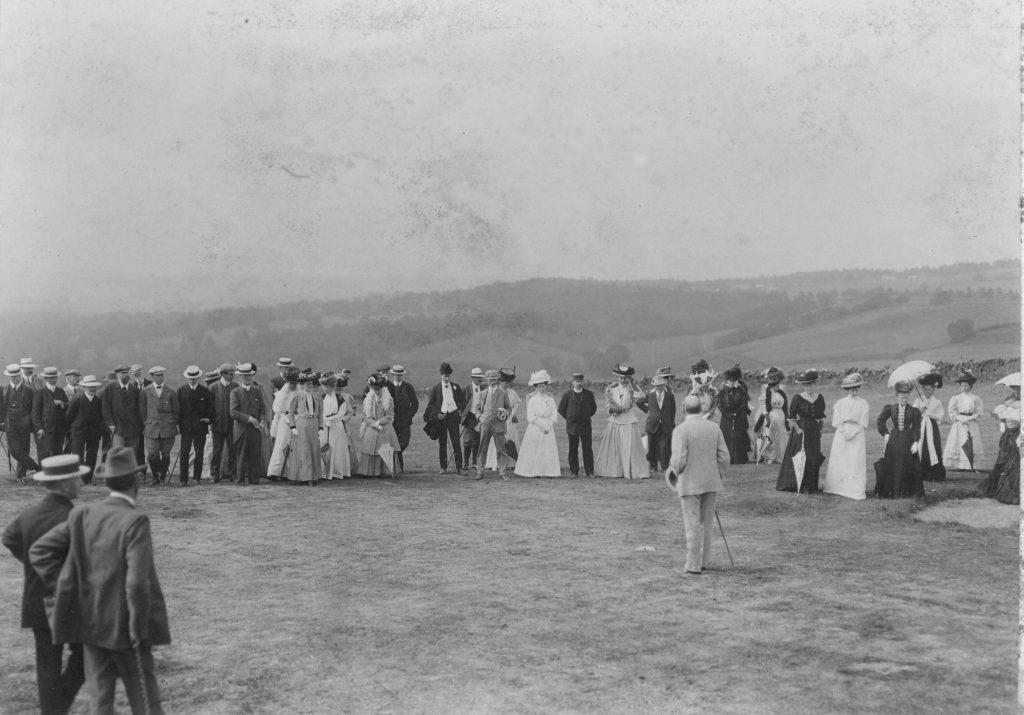 The course was promoted in the World of Golf Magazine, 1909 as 'a charming holiday course' which would please visitors, on account of all of the facilities, attractions and shopping opportunities in and around Bridge of Allan.  Wives and partners with no interest in golf could be well entertained by all that Bridge of Allan has to offer.  The same is still true, over a hundred years later.
This photograph was loaned by Evelyn Cameron. The Smith welcomes the opportunity of copying historic photographs.