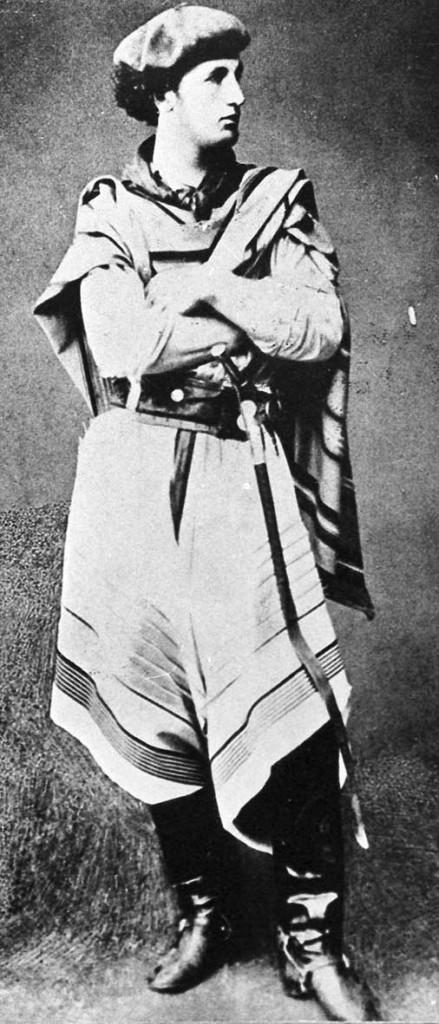 On Wednesday morning, the Cunninghame Graham Library opens at the Smith. Robert Bontine Cunninghame Graham was perhaps the finest short story writer of all time. Laird of Gartmore, and so aristocratic that he was known as "the uncrowned king of Scotland", he was also the first socialist MP in Westminster.
One of his short stories A Vanished Arcadia was the basis for Robert de Niro's film, The Mission.
He was adored in South America, where he went as a cattle rancher, to try to make enough money to rescue the Gartmore estate, became a gaucho and was affectionately known as 'Don Roberto'. In Entre Rios, in the north east of Argentina is the Instituto Magnasco, in Gualeguaychu (pronounced Wally-wy-chew) where film maker Les Wilson found a Cunninghame Graham library and museum.
His books are available there to read on the premises, and the Smith's library is based on that facility.
The library table and two chairs are originals from the Stirling Central (Carnegie) Reference Library in Corn Exchange.
The funding came from the Stafford Trust, the Clackmannan and Stirling Environment Trust, and the project was completed with the partnership of the Cunninghame Graham Society.