Today's objects from the Stirling Smith collections are a porcelain sugar bowl and cream jug, hand painted with "A Present from Stirling". They were recently gifted by Anne Muirhead of Gargunnock, and they reference the Kippen Vine, planted 1891.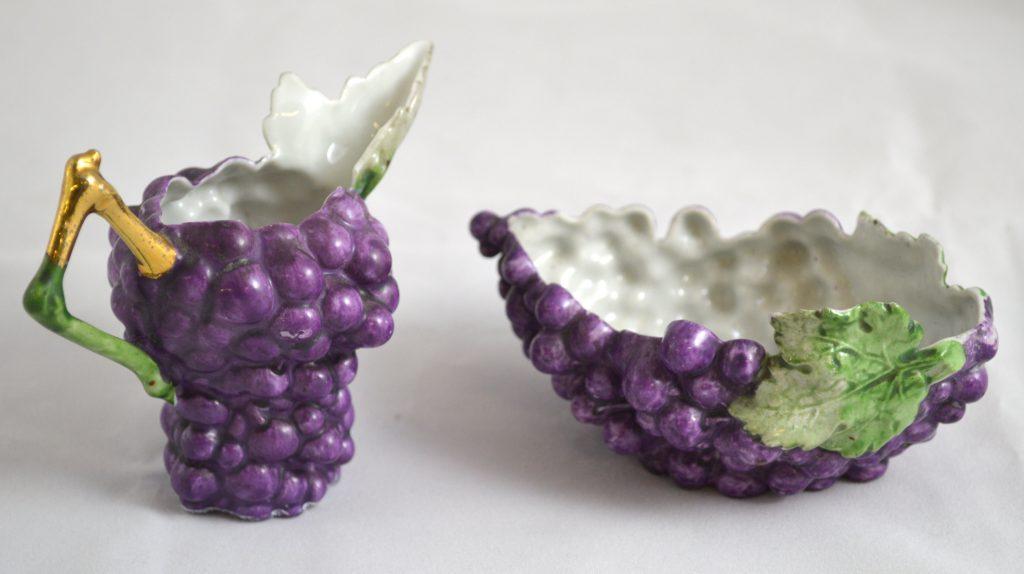 By 1922, the Kippen Big Vine was acknowledged to be the world's largest, producing an annual crop of over 2000 bunches. By 1935, the yearly crop of fragrant, black Gros Colman grapes weighed over a ton. They were sold as a luxury food at the counters of the best stores in Glasgow, Edinburgh and London, and were on the dinner tables of London's best hotels.
The business of D & W Buchanan, Fruit and Flower Growers of Forth Vineyards, Kippen was both a successful agricultural enterprise and a significant tourist attraction in its time. It was thanks to the husbandry of the Buchanan family that the vine lasted as long as it did. They exhibited at all of the major agricultural shows throughout Britain. The Buchanans admitted visitors to the vineries for sixpence, from the 1920s onwards, and by the 1950s, the vine was surviving largely as a tourist attraction because of the increase in imported grapes.
The Kippen Vine was dismantled in 1964. There are many souvenirs of it in the area. The Smith has a piece of its thick trunk, as well as this dainty sugar and cream.