There are many rare and unusual pieces in the Stirling Smith collections, and the Fountain of Helicon is one of them. Time has not been kind to it, and it has been in store since the 1960s. We are currently seeking an appraisal for cleaning and restoration.
This extraordinary work was carved in balsa wood by Peter Cairns while a servant of the Duke of Buccleuch. It took him seven years to carve, working at night and on his days off. Inscribed 'The Helicon Fount. Begun in Dalkeith Palace', it was exhibited in many places – the Royal Museum of Scotland, the Paris Exhibition of 1878 and the Edinburgh International Exhibition of 1886. Cairns was hailed as the most accomplished wood carver of his day, and his family still have examples of his craft. The piece was bought by a private individual and donated to the Smith in about 1900. As this photo came from D & J  McEwen, it may have been displayed in their Port Street window at one time.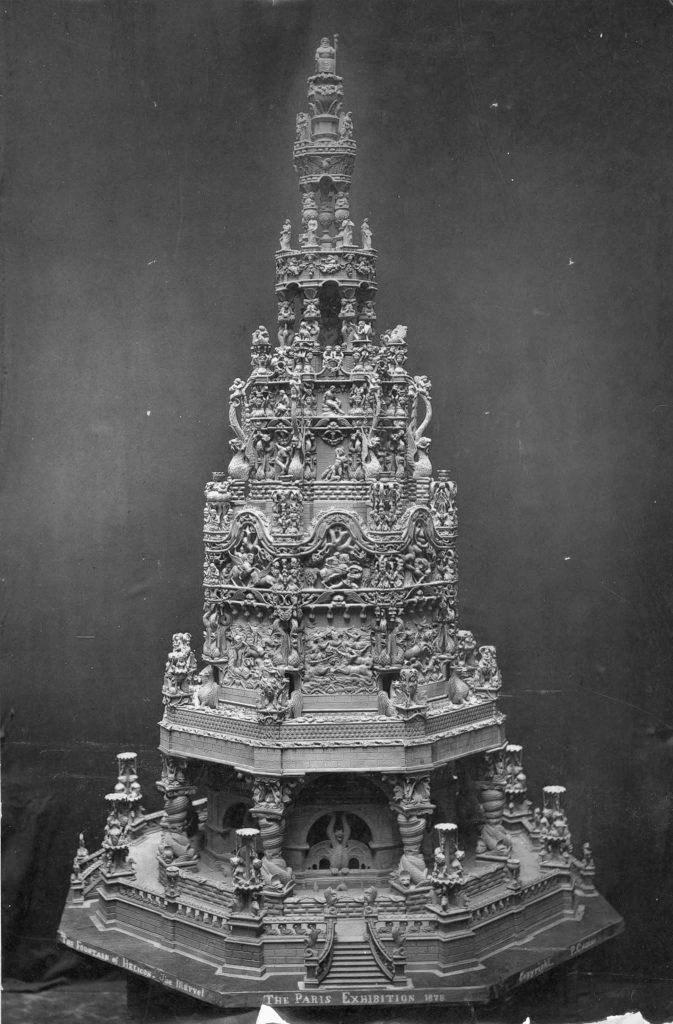 Mount Helicon is famed in ancient Greek legend as the place where the springs gave poetic inspiration. One of the springs was created by the hooves of the winged horse Pegasus, one of dozens of figures of Greek legend on this piece.