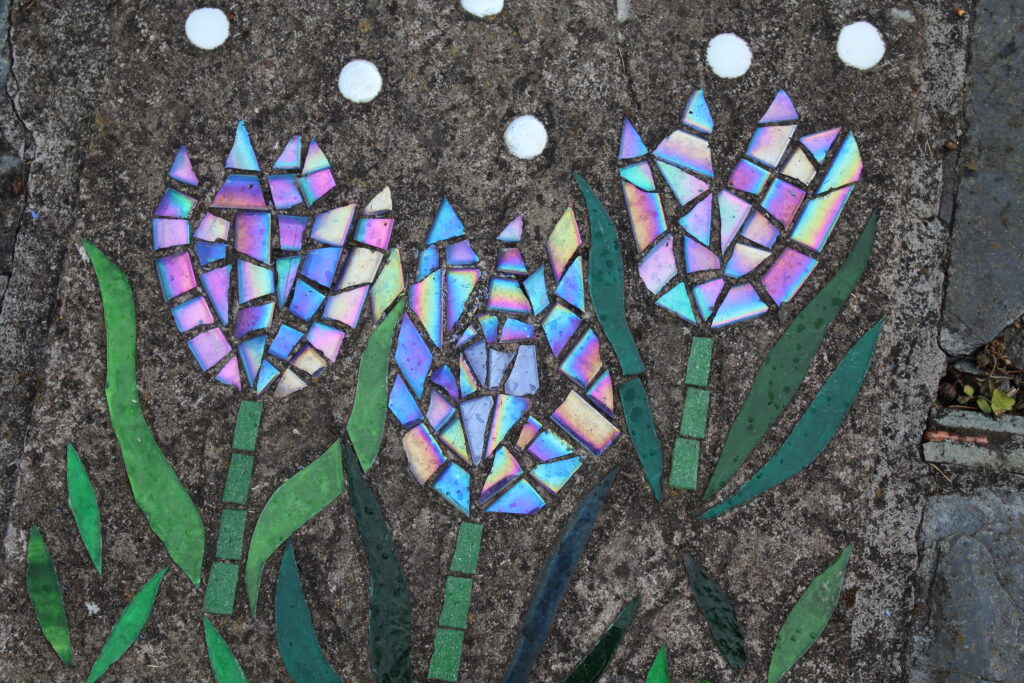 In our last exhibition, Meanders, we asked people to share their memories of the lockdown with us.  Local poet, Anne B Murray sent in her reminisces of the first lockdown, and now has reflected on the latest lockdown.
At Lockdown 2 [November 23rd – December 13th 2020], I started to wilt a bit. The days were becoming shorter, colder; it rained a lot. I went out walking most days but for much shorter spells of time.

Lockdown 3 [26th December 2020 to date], my spirits sink. All aspects of life seem bleak. All pastimes – jigsaws, crochet, crosswords, reading, even writing, seem utterly pointless and just as boring as doing nothing. The weather doesn't lend itself to long walks. And anyway, I've lost my sense of adventure; I don't care to try any new route. A round of Beechwood Park, stopping to say hello to Roman Maximus, the sculpted wooden bench-end; perhaps a short stretch of Kings Park or the trail along the St Ninian's Road into town for shopping. On that last option, I stare in amazement at people buying takeaway coffees. To drink walking along the street on a cold, miserable day?
However, they were giving the local traders custom, so I joined the queue one day. First stop Cisco's – great coffee and delicious choice of traybakes. I'm wrapped up well, have my sit-mat, and go to the Black Boy Fountain. I imagine I'm in the lounge of the Ritz Hotel in the 1930s, in Art Deco surroundings, being served by dapper waiters. Everyone else, myself included, wearing the fabulously stylish clothes, hats, shoes and jewellery of the time. Have I been watching too much Poirot on TV?
Another jaunt is a coffee and date slice from the Groundhouse at the top of King Street. From there I walk along Victoria Wood Avenue behind the Albert Hall to sit in Ailie's Garden at the Stirling Smith Art Gallery. There I'm transported to somewhere in Africa – as a lowly assistant on a David Attenborough trip – the main event spotting (from the safety of my carved wooden bench Landrover), a crocodile rising from the mosaic pond, opening its jaws, baring its pointed teeth before settling back down again. My stillness – one has to be really still in the presence of crocodiles – encouraging the real robins, tits, goldfinch, sparrows and wagtails to come and feed close by. One can never get enough of Life on Earth.
Or am I going crazy? February 2021
How is everyone doing?  Are you feeling similar to Anne?  The Smith Team is busy behind the scenes but very much looking forward to the day we can open our doors again.  We're grateful that the weather has slightly improved and hope that means we'll have more visitors to our garden again!