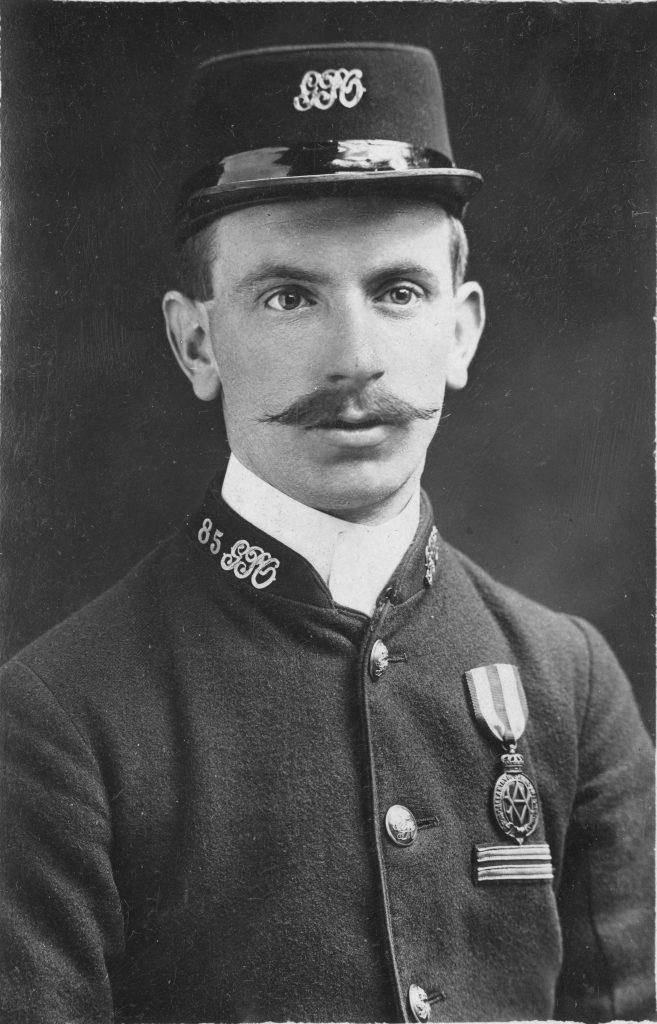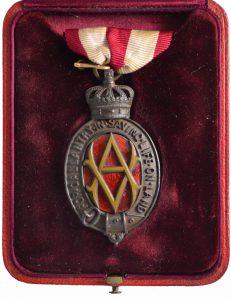 The photograph of postman John Wardrop Thomson (1883-1962) and his Albert Medal are part of a recent collection of memorabilia gifted to the Stirling Smith by John and Brenda Calderbank of Stockport.  The medal was presented by King Edward VII for an extraordinary act of heroism in Stirling Station on 21 October 1905.  Postman Thomson was loading mailbags, when passengers shouted about a man lying on the tracks in a dark part of the station and an approaching train.  With seconds to spare, John Thomson leapt onto the track and pulled the man, who was very drunk, clear.  The passengers thought that both men had been hit, and did not realise the success of the action until the train passed.
John Thomson was featured in the Postman's Gazette.  He went to London for his presentation, and his fellow postmen also presented him with a neat wooden stationery case.  The precious items can be seen in a special display in the Stirling Smith.
Mr and Mrs Calderbank had no idea of the heroism of their forebear, until they came to clear the Stirling house of a recently deceased relative.  They have decided that the Stirling Smith is the best home for this unique collection of objects so that the story can be remembered.