The Smith is proud to house a collection of watercolours by Jane Anne Wright (1842-1922). Wright was born into a well-connected family and on her visits to wealthy Stirling families, she often painted their estates. This week on social media, we have explored just some of her watercolours of greater Stirling at the turn of the century and how these sites have changed more than a century later.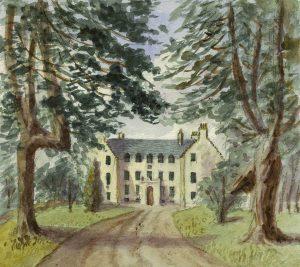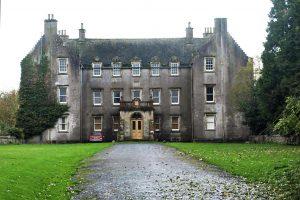 Bannockburn House
Bonnie Prince Charlie used Bannockburn House as his headquarters during the Siege of Stirling 1746. The house was bought by the community in 2016 to preserve and promote this important piece of history.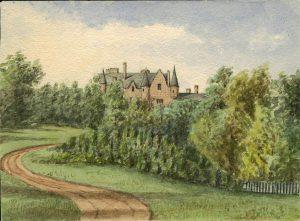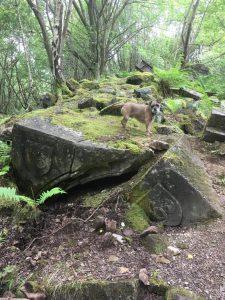 Polmaise Castle
Polmaise Castle was one of the grand Scottish homes to be demolished (blown up, in this case) in the 1960s as the Murray family could no longer afford its upkeep. You can still find the rubble deep in Polmaise Wood which is currently being cleaned up for safe walks by the good people of Cambusbarron Community Development Trust.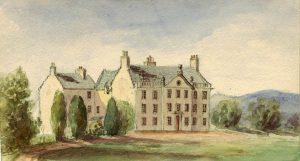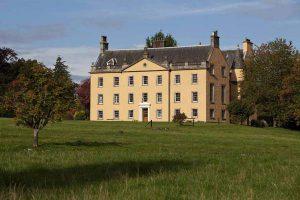 Gargunnock House
Gargunnock has housed three different families: the Campbells, the Eidingtouns, and the Stirlings, and changed significantly since its initial beginnings as a tower house in the 16th century. It has recently been lovingly restored and is now available to rent for weddings or for a holiday in the countryside.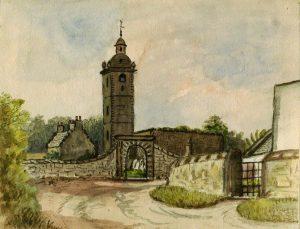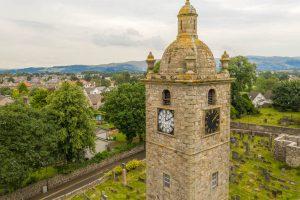 St Ninians
The church tower in Wright's painting still looks over St Ninian's today. It was once attached to a church which blew up during the Jacobite retreat from Stirling in 1746. This dramatic scene is portrayed on a fan in our collection.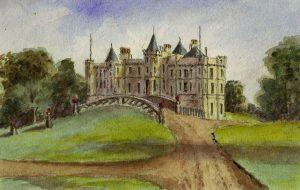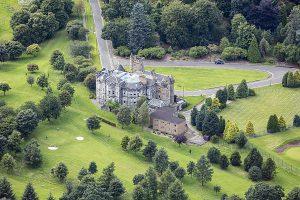 Airthrey Castle
Airthrey Castle has a long and fascinating history. When Wright painted it, the house was in possession of Glasgow merchant, Donald Graham who expanded the building and made improvements to the grounds. During World II it became an emergency maternity hospital. It now houses the Law School at the University of Stirling.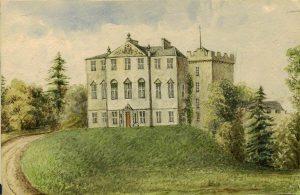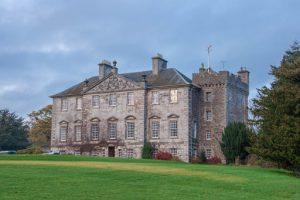 Touch House
The mistress of Touch in the 1740s was Elizabeth Seton, who welcomed Bonnie Prince Charlie into her home in 1745. This beautiful house is now a business centre which also rents cottages on the property and has been featured in the Outlander series.