The Norman McLaren Archive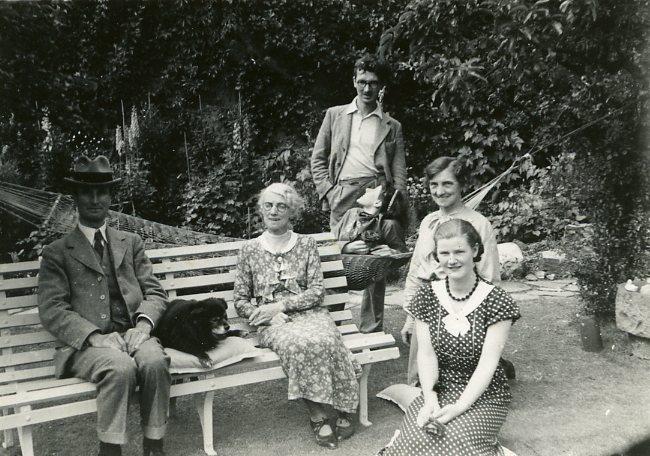 The photograph, from the University of Stirling Archives, shows a sunny day in the back garden of 21 Albert Place, Stirling.  Left to right are William McLaren, his sister Jessie, his son film maker Norman McLaren, and Norman's friends Helen Biggar and Biddy Russell.
This is one of 80 photographs in the exhibition A Dream of Stirling, which has now less than two weeks left to run at the Stirling Smith Art Gallery and Museum. Many of the photographs show the house and gardens of 21 Albert Place in the years between the Wars, and give a special insight into the social history of the Kings Park area. William McLaren was a successful interior decorator and picture frame maker who assisted with the fine art exhibitions in the Smith. His son was a genius who changed the world with his film making. The photographs show the whole social history of the family; Norman as a young child with his nanny, tea and croquet on the lawn; picking apples and sunbathing in the garden; parties mocking Hitler, the family digging their Anderson shelter on the outbreak of World War 2. There is also a treasured family film.
At 12.30pm on 19 June, archivist Karl Magee will be giving a talk on Grierson and McLaren, Tales from the Archives, in the Stirling Smith. Admission and parking are free, and this is a rare opportunity to learn more about the film treasures of the University of Stirling Archives.