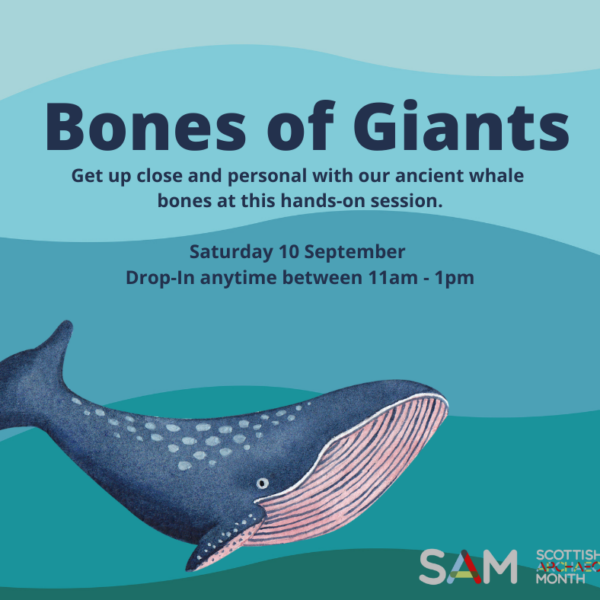 Bones of Giants
Want to see our ancient whale bones?
Come along to our free hands-on event on Saturday 10 September to learn all about them!
Discover where these ancient bones were found and what they tell us about the landscape and sea levels around our city thousands of years ago.
You'll get to examine bones up close and learn how radiocarbon dating and zooarchaeology help us build a picture from the past.
Description
Event Details
Date: 10th September 2022
Start time: 11:00
End time: 13:00
Venue: Smith Art Gallery and Museum
Phone: 01786 471917