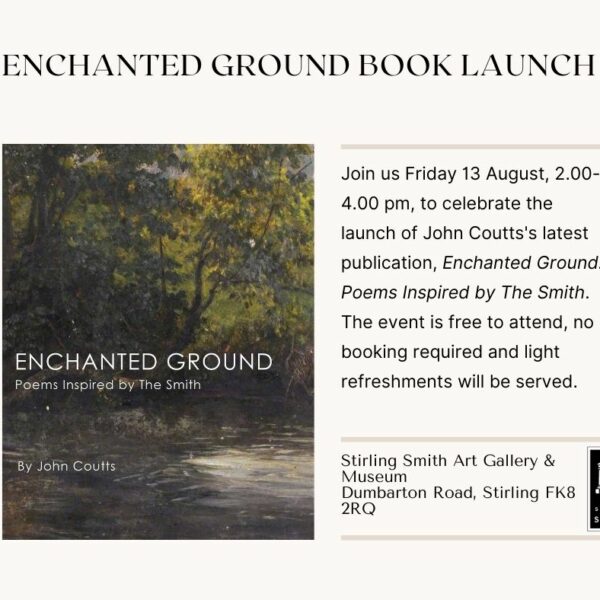 Book Launch: Enchated Ground: Poems Inspired by The Smith
This Friday we're hosting a book lauch for John Coutt's collection of poems inspired by The Smith: Enchanted Ground.
Join us in Gallery 2, Friday 13 August at 2pm to celebrate with poetry readings by John and some light refreshments. We are looking forward to seeing you there!
Description
Event Details
Date: 13th August 2021
Start time: 14:00
End time: 16:00
Venue: Smith Art Gallery and Museum
Phone: 01786 471917