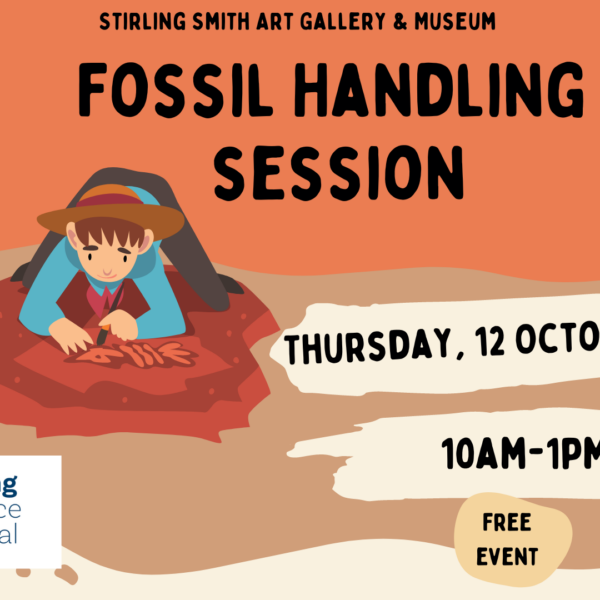 Fossil Handling Session
Join us for a drop-in session to explore some of the many fossils in The Smith's collection with the Collection Manager. The fossils come from all over the world and were donated by residents in Stirling who had an interest in science.
This event is free, and suitable for all ages. We will also have craft activities for children at this free, family-friendly, drop-in event.
This event is part of Stirling Science Festival. Check out https://stirlingevents.org/festival/science-festival/ for more science festival activities.
Description
Event Details
Date: 12th October 2023
Start time: 10:00
End time: 13:00
Venue: Smith Art Gallery and Museum
Phone: 01786 471917