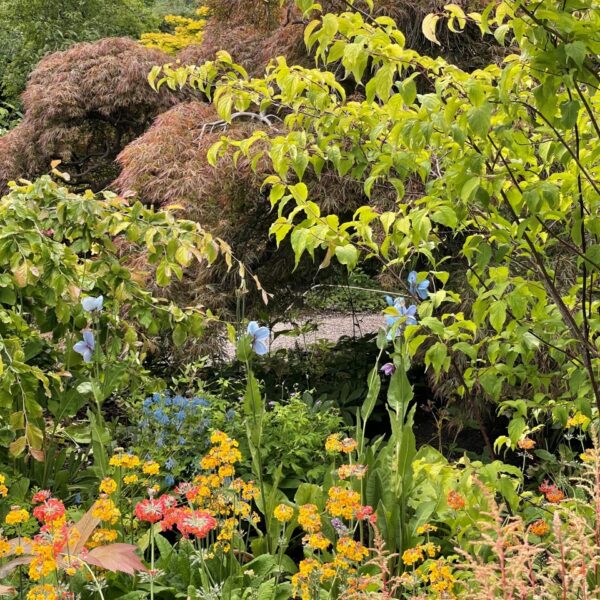 Friends of The Smith Lecture: Branklyn Garden
As the nights draw in, we celebrate the centenary of one of the country's most colourful and inspiring gardens – Branklyn, in Perth. As both site manager and head gardener, Jim Jermyn is an expert on its rich history. On their ample hillside plot, founders Dorothy and John Renton planted exotic seeds gathered by intrepid globe-trotting botanists. The results, in the now mature garden run by the National Trust, are spectacular.
Jim Jermyn is the Property Manager and Head Gardener for the National Trust for Scotland's Branklyn Garden in Perth. He specialises in Alpine and woodland plants, with a special interest in the Genus Meconopsis. Previously proprietor of Edrom Nurseries, in Berwickshire, he lectures widely in the UK, Europe, Canada and the USA. He has written three books: The Himalayan Garden (2001), Alpine Plants of Europe (2005) and Mountain Flower Walks (2011).
All lectures take place at the Smith, at Dumbarton Road, Stirling, on Wednesdays at 7.30pm (doors open 7pm)
Admission is by cash at the door and includes tea or coffee and biscuits afterwards
£5 Adults
£4 Members of the Friends
£2 for students, on production of a valid student ID card
Description
Event Details
Date: 30th November 2022
Start time: 19:30
End time: 21:00
Venue: Smith Art Gallery and Museum
Phone: 01786 471917