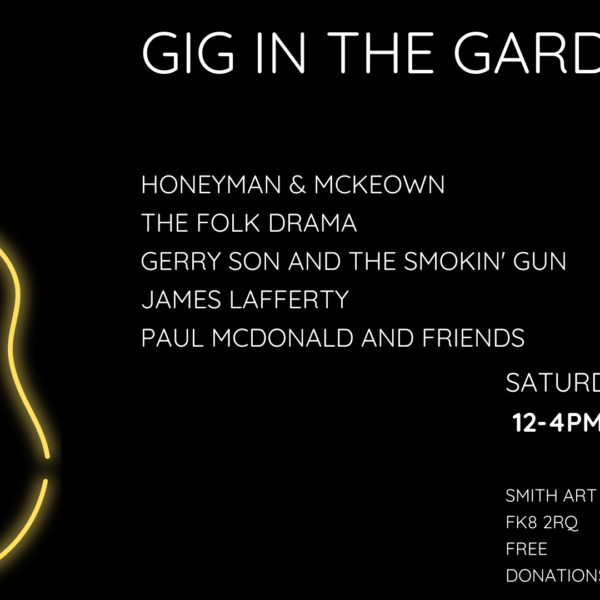 Gig in the Garden
Join us on Saturday 27 August for our Gig in the Garden. We'll have 5 sets by local musicians on The Cabin stage playing an eclectic mix of music.
Bring a deck chair and enjoy both acoustic and electric sets in a chilled out atmosphere.
This event is free, but donations are welcome. There will be a mini-bar where you can get a cold drink.
Family and pet friendly event.
Description
Event Details
Date: 27th August 2022
Start time: 12:00
End time: 16:00
Venue: Smith Art Gallery and Museum
Phone: 01786 471917