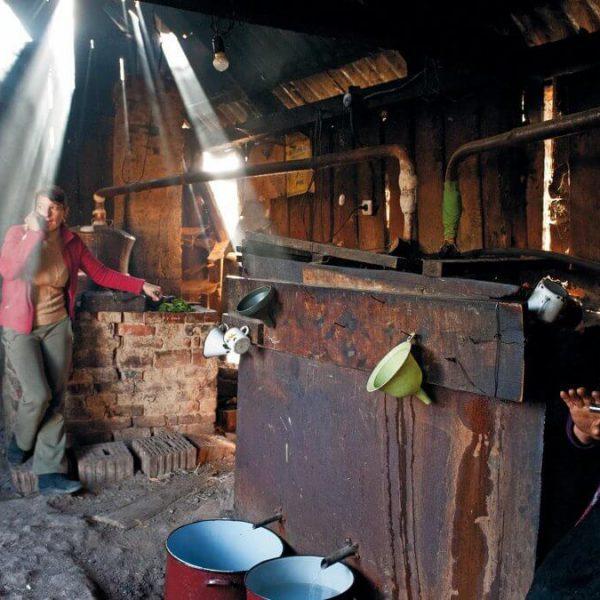 Stirling Photography Festival Presents – Capturing Romania: Two Photographers, One Passion
This event if FREE to open tickets please follow link below
Often described as one of Europe's last true wildernesses, those who visit Romania are oft smitten by its charms and contradictions – its grand cities and mystical villages, magnificent landscapes and hospitable people.
In this talk between Ian MacIlwain and Neal Gruer they will explore their shared passion for photographing in Romania. With Ian's nostalgic appreciation for the rural areas and Neal's inquisition into contemporary societal changes, you can expect to learn how two photographers perceive the past and present of this complex, underexplored country.
Neal Gruer is a Scottish-Ghanaian photographer and writer who uses both analogue and digital cameras in search of the candid and poetic. A qualified lawyer, he became a photographer after leaving the law in 2015. He reached the quarter-final of Sky Arts' 2016 European TV talent contest, Master of Photography, and has since been exhibited several times in Italy as well as in the UK's National Open Art exhibition. His work has featured in Harper's Bazaar, SOGO,She is Fierceand Kajetmagazines as well as by VICE. He published his first photobook in 2018, Same Difference / Aceeași Diferență, and is currently editing his second, Reconnaissance, Vol. 1. He currently lives in Bucharest, Romania, but frequents his hometown, Glasgow.
Ian is a retired psychiatrist who has turned a lifelong hobby into an occupation, publishing 7 books, initially on Scottish Malt Whisky then on Romania with a particular focus on village brandy distilleries. Ian first went to Romania on a scooter in 1970, returning in 2007 to find the countryside unchanged and still magical. Ian learned the skills of dark room black and white photography with his father and since 1999 has surfed the digital wave at the peak of the technological revolution. Ian is a committed self publisher. Since 2017 he has focussed on walking around his home in Peterculter Aberdeen, capturing the landscape and wildlife in photographs, now in a sell-out book produced by his own www.broombankpublishing.com.
Description
Event Details
Date: 23rd August 2019
Start time: 18:30
End time: 20:30
Venue: Smith Art Gallery and Museum
Phone: 01786 471917