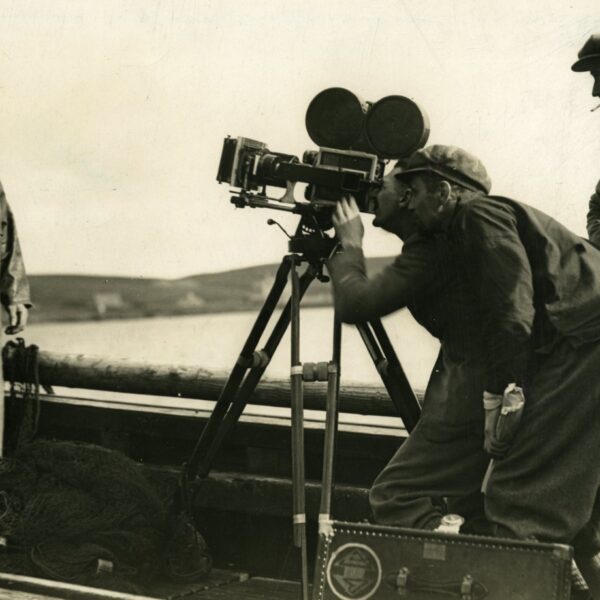 Talks at The Smith: Grierson and McLaren: Film Pioneers
The University of Stirling Archivist introduces two Stirling-born filmmakers who were key figures in the evolution of cinema in the twentieth century. John Grierson (1898-1972) was known as 'the father of documentary film' and Norman McLaren (1914-1987) was an award-winning animator and experimental filmmaker who took artistic expression on film in new directions. Their archives, both held at the University of Stirling, provide fascinating insights into their lives behind the camera.
About Karl Magee (he/him)
Karl is the University Archivist at the University of Stirling, where he is responsible for the management, care and promotion of collections covering a range of subjects. The film collections at Stirling include the papers of the Scottish filmmakers John Grierson and Norman McLaren, as well as those of the director Lindsay Anderson. In 2014 Karl curated the exhibition Norman McLaren: A Dream of Stirling at The Smith, part of the McLaren 2014 celebrations.
All lectures take place at the Smith, at Albert Place, Stirling, on Wednesdays at 7.30pm (doors open 7pm)
£5 Adults
£3 for students, on production of a valid student ID card
Description
Event Details
Date: 28th February 2024
Start time: 19:30
End time: 20:30
Venue: Smith Art Gallery and Museum
Phone: 01786 471917