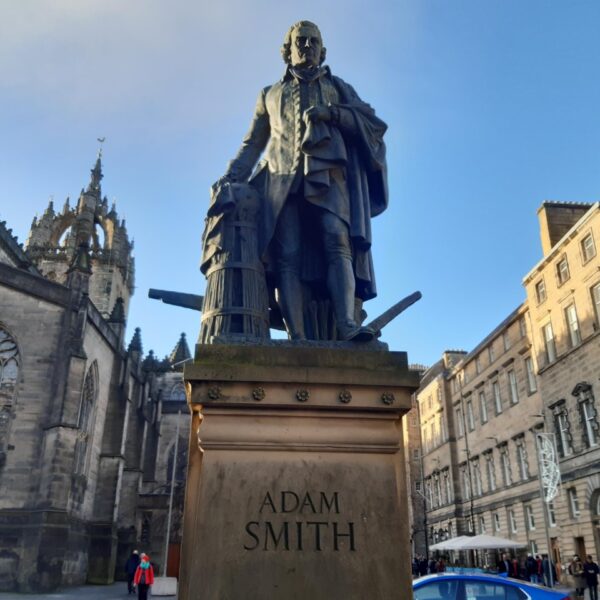 Talks at The Smith: The Birth of Scottish Political Economy
Low economic growth, the widening gap between rich and poor and the cost of living crisis have all brought Economics to the fore in recent times, but the discipline has a long history. It grew out of the new subject of Political Economy which Adam Smith and David Hume developed within the Scottish tradition of Enlightenment thought. Professor Dow will guide us through the origins and character of that era of change and how it shaped economic ideas.
About Sheila Dow (she/her)
Sheila is an economist. Her career has been spent mainly at the University of Stirling, where she is Professor Emeritus, but also in the government sector in the UK and Canada. Her research focuses on the history and methodology of economics, as well as on money and banking, regional finance and macroeconomics. With Alexander Dow, she has published widely on the Scottish political economy tradition, including editing A History of Scottish Economic Thought.
All lectures take place at the Smith, at Albert Place, Stirling, on Wednesdays at 7.30pm (doors open 7pm)
£5 Adults
£3 for students, on production of a valid student ID card
Description
Event Details
Date: 31st January 2024
Start time: 19:30
End time: 20:30
Venue: Smith Art Gallery and Museum
Phone: 01786 471917