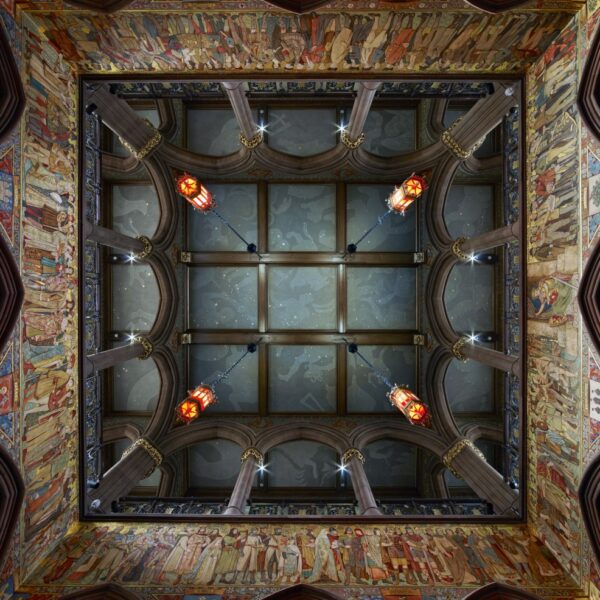 Talks at The Smith: Stargazing and People-watching
With a building as fascinating as the artworks it contains, the Scottish National Portrait Gallery is home to the nation's portraiture collection. Its curator will outline the gallery's history, from its origins in the 1700s to today. Her talk will also explore the breadth of the genre by discussing a variety of types of portraits, from collection highlights to lesser known artworks, and reflect on the relationship between portraiture and identity.
About Liz Louis (she/her)
Liz has worked as a curator based at the Scottish National Portrait Gallery since 2018. Her wide-ranging interests include the work of William Brassey Hole, who painted the murals in the Portrait Gallery, and James Tassie, the 18th-century portrait modeller. Her previous position at Aberdeen Art Gallery, where she worked on James McBey, left her with a lasting fascination for printed artworks.
All lectures take place at the Smith, at Albert Place, Stirling, on Wednesdays at 7.30pm (doors open 7pm)
£5 Adults
£3 for students, on production of a valid student ID card
Description
Event Details
Date: 27th September 2023
Start time: 19:30
End time: 20:30
Venue: Smith Art Gallery and Museum
Phone: 01786 471917