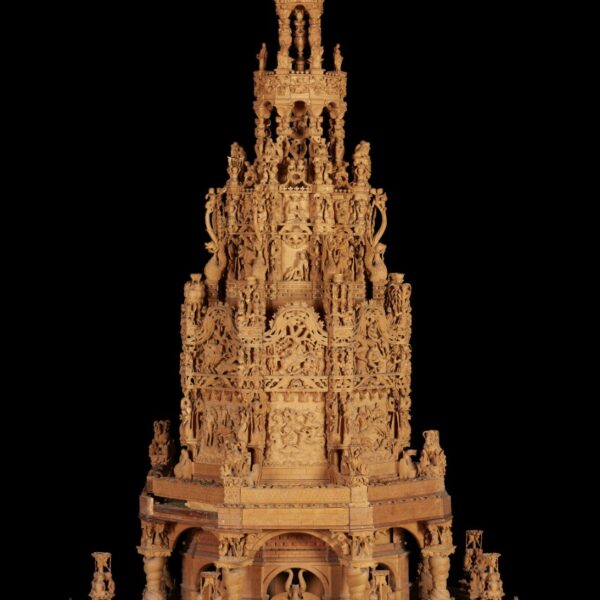 Talks at The Smith: Highlights: The Smith's Collection at 150
In this special talk to celebrate The Smith's 150th birthday in 2024, we have a delightful two-hander, sharing the views of the professionals. Join Collections Manager Nicola Wilson and Exhibitions Officer Heather Carroll as they look back on works of art from the collection, highlighting some of their favourite pieces and discussing the place of these within the esteemed history of Stirling's art gallery and museum.
About Nicola Wilson (she / her)
Nicola Wilson is Collections Manager at The Smith. She has specialisms in both social history curation and collections management. Her research interests lie in women's history, subcultures and contemporary collecting. During the Increasing Access to World Cultures project, she focused on objects from around the world, donated to the museum during its formative years. These helped to tell the stories of Stirling people who spent time abroad and enabled an interpretation of the cultures of the countries they visited.
About Heather Carroll (she / her)
Heather Carroll is Events and Exhibitions Officer at The Smith. She completed her PhD in History of Art at the University of Edinburgh. Her research interests are British art, portraiture, and satirical prints of the long eighteenth century.  Her thesis examined the visual representations of elite women who engaged in politics during the reign of Queen Charlotte. She has spoken at conferences and lectures in the UK and the US.
All lectures take place at the Smith, at Albert Place, Stirling, on Wednesdays at 7.30pm (doors open 7pm)
£5 Adults
£3 for students, on production of a valid student ID card
Description
Event Details
Date: 24th April 2024
Start time: 19:30
End time: 20:30
Venue: Smith Art Gallery and Museum
Phone: 01786 471917