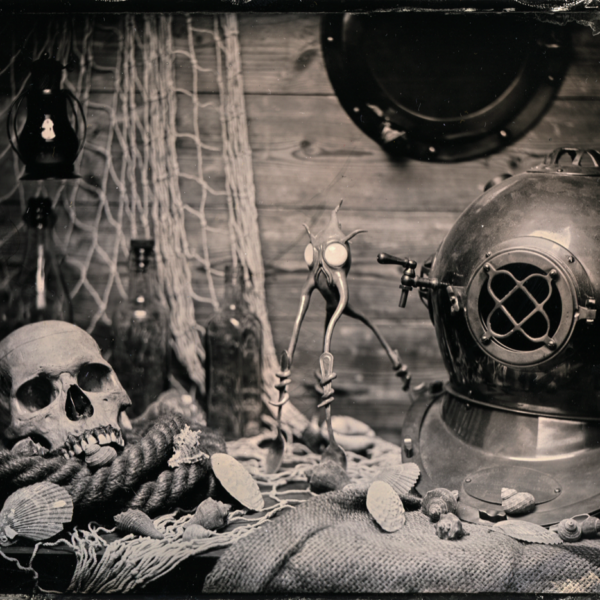 Victorian Photography Workshop
Travel back in time to learn a Victorian photographic process.
In this class, Gregg McNeill will be showing you how to make an Ambrotype, or positive image, on glass. You will be working with both a Victorian-era camera as well as more a modern one. For this full-day course, you will shoot different sized plates and each participant will go home with several images that they have made.
Places are limited to four for this special hands-on workshop and is not to be missed for those who love photographic techniques, history, or a combination of the two.  Tickets are £180 and all supplies and lunch are provided.  Purchase your tickets via Eventbrite or purchase at the museum to avoid Eventbrite fees.
Gregg McNeill (Darkbox Images) has worked as a film and digital photographer for over 25 years. His passion for photography was reawakened after discovering the 170-year-old Wetplate Collodion process in 2014. Exposing an image onto a glass or metal plate always involves a degree of luck and improbability; because each collodion image is utterly unique and different elements can affect the image. Gregg has several years of experience in teaching others this fascinating photographic technique.
Description
Event Details
Date: 1st October 2023
Start time: 10:30
End time: 16:30
Venue: Smith Art Gallery and Museum
Phone: 01786 471917