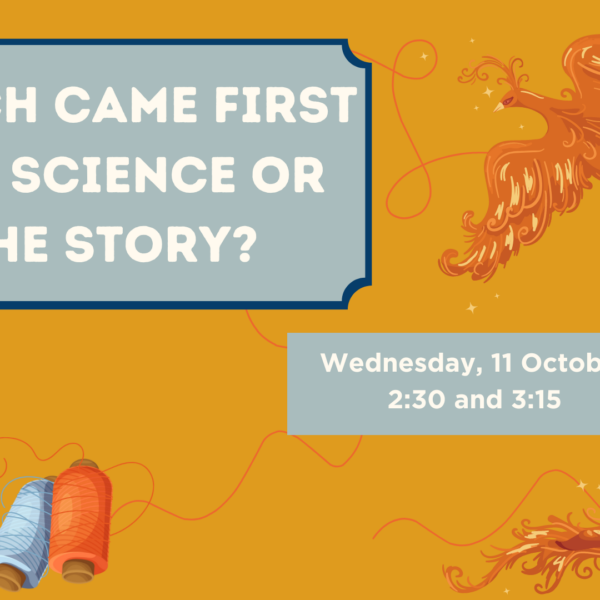 Which Came First, The Science or the Story?
Picking up on some of the histories shared by the museum's collection, herbal storyteller Amanda Edmiston (Botanica Fabula) weaves threads connecting the objects to ancient myths and legends, creating stories accentuated by multisensory botanical elements to reveal the hidden science often shared in fantastical tales.
Prepare to hear about intrepid ill-fated inventors, fabulous age defying Phoenix and extraordinary alchemists in this family session, suitable for all ages.
Warning! There may be pungent potions and unusual tastes to explore along the way!There are two storytelling sessions on Wednesday 11 September:
2:30pm
3:15pm
This is a free event and booking isn't essential but if you would like to tell us you are coming via Eventbrite that would be a big help: https://www.eventbrite.co.uk/e/711334569847/
For more about Amanda and her work see her website: www.botanicafabula.co.uk
Or follow her stories on social media Facebook Twitter and Instagram
This event is part of Stirling Science Festival. Check out https://stirlingevents.org/festival/science-festival/ for more science festival activities.
Description
Event Details
Date: 11th October 2023
Start time: 00:00
End time: 00:00
Venue: Smith Art Gallery and Museum
Phone: 01786 471917