Not many give a thought to the handsome clock tower at the south end of the Stevenson Bridge, marooned on a traffic island since the opening of the Inner Relief Road in 1971. This photograph, gifted to the Smith by John Calderbank of Stockport, shows it in 1914.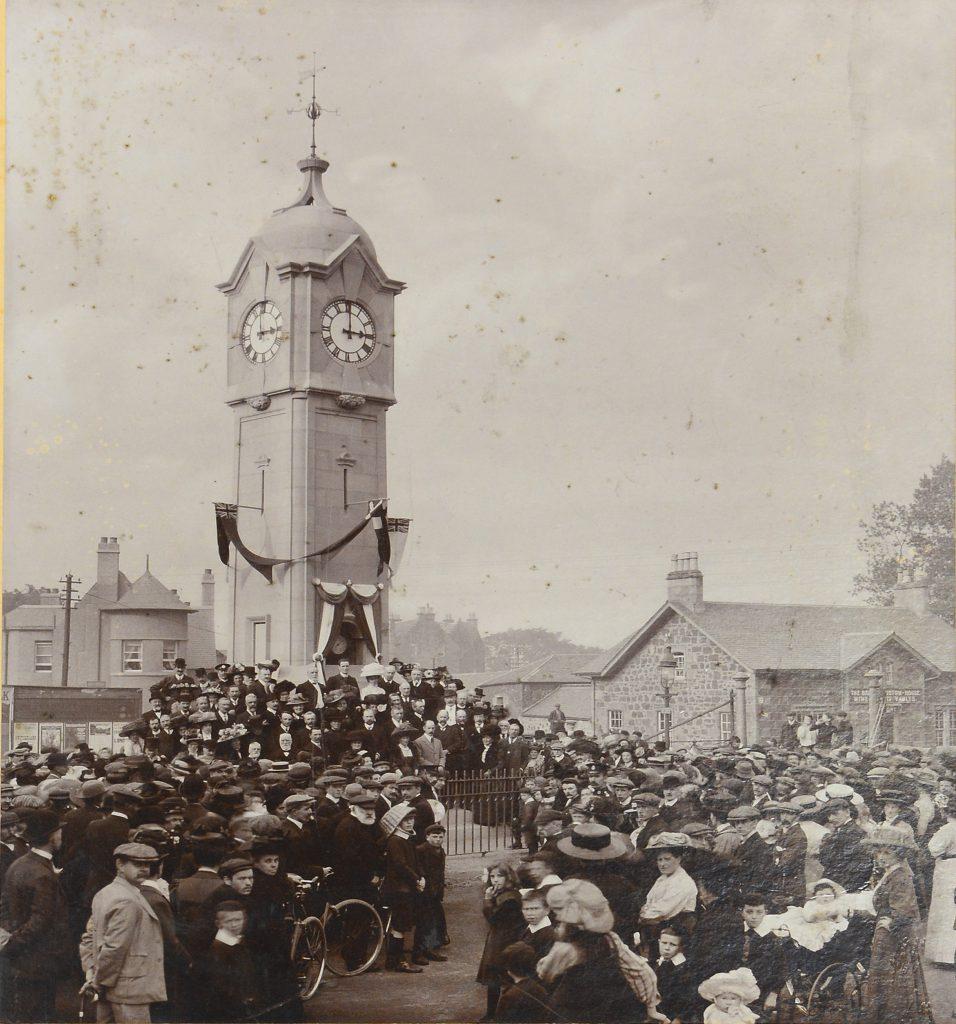 The tower, designed by local architects McLuckie and Walker, was the personal gift of Provost David Bayne to Stirling in 1910. It was a valuable public asset, enabling people coming from the north and those working at the livestock marts in nearby Seaforth Place to keep a check on the time. Time keeping was a local matter. The BBC did not provide time checks until 1924 and the Speaking Clock was introduced only in 1936. Even in the War years of the 1940s, Stirling paid a contractor to service the burgh's 66 clocks. There were 8 turret, 5 outside electric and 3 outside mechanical clocks. The rest were in the Municipal Buildings.
David Bayne was a major benefactor who shaped the town. A grocer to trade, he was on the town council for 21 years, spending 9 of them as Provost. The Municipal Building was commissioned and built during his time and he gifted the carved Burns – themed clock inside it, and the Stirling statue of Burns.