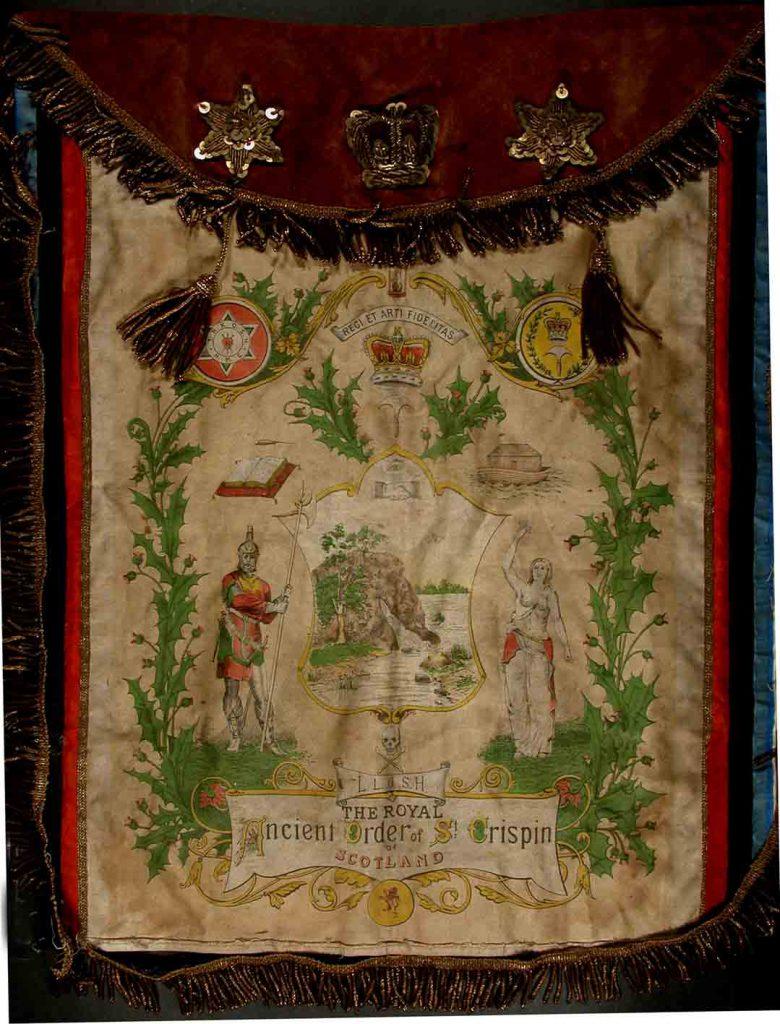 A glance at the Voice of the People columns in the Observer shows Stirling to be a busy place, with many special interest groups and societies. Societies have changed with the times, and with the first Stirling newspaper appearing in 1820, it is difficult to find the information on the origin of societies like the Royal Ancient Order of St. Crispin, the subject of today's story. They met in the St Crispin Hall at St Mary's Wynd and Queen Street. This apron was rescued from the demolition of the St Crispin hall in 1930, and is in the Smith Collections.
St Crispin was the patron of the soutars, cordwainers or shoe makers and members were called 'Sons of Crispin'. St. Crispin processions in Stirling are mentioned in 1815 and 1819 in the diaries of Dr. Thomas Lucas.
The organisation was more in the nature of a Friendly Society, set up for the purpose of mutual support and entertainment, with their own customs and ritual as well as providing sickness benefit to their members. The orders of Oddfellows, Foresters and Gardeners were similar, bigger organisations with the same purpose.
The apron is printed with patriotic symbols including thistles and the figures of Wallace and Scotia.