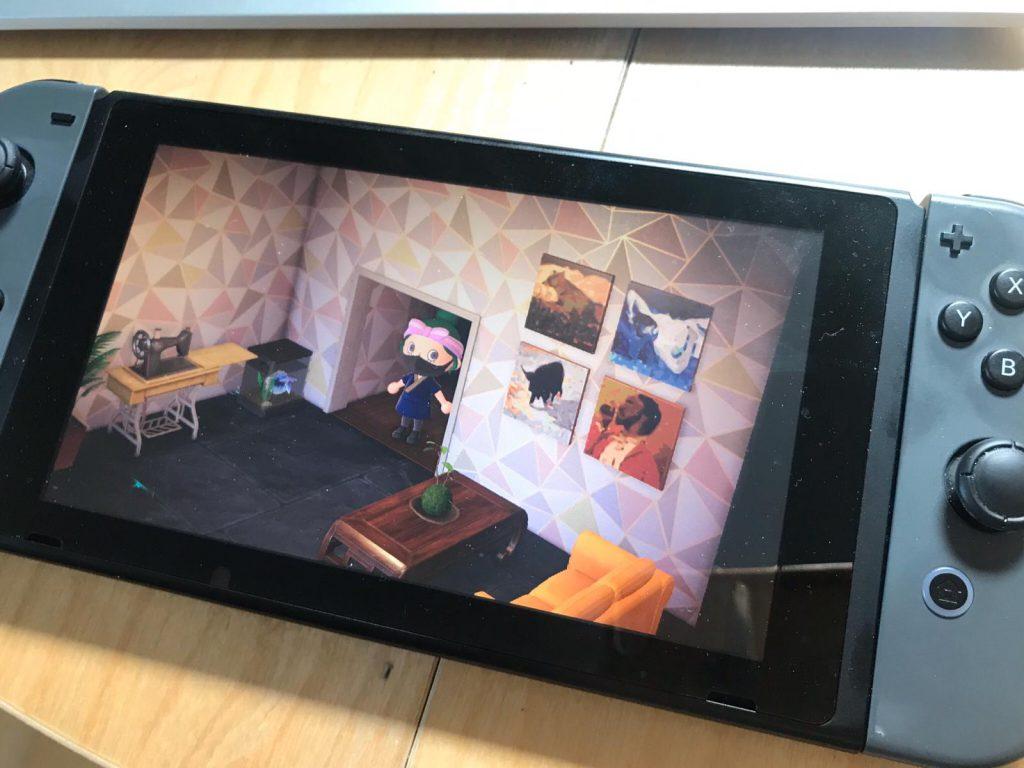 On Monday, 18 May we celebrated International Museum Day with museums and galleries across the world…and now in the digital sphere.  Nintendo's latest release, Animal Crossing: New Horizons has taken the world by storm and it too, is celebrating International Museum Day.   For those who don't know, the game revolves around your character moving to an island and helping to create a community there.  Once your island is established you can get busy with building and customising a new home with wallpapers, rugs, furniture, and artwork.  Animal Crossing is currently celebrating International Museum Day with a week-long series of events involving the museum on your island.
While we kindly ask our real-life visitors to refrain from removing any of the Smith's artwork to put in their homes, we can encourage players to decorate their island paradise with digital versions of the artwork in our collection.  If you play Animal Crossing you can download any of these five paintings to your game using the QR codes below.  We'd love to see more Animal Crossing homes with our paintings in them.
For instructions on how to download click here.
Joseph Denovan Adam, Black Beast Wanderer, 1887–1890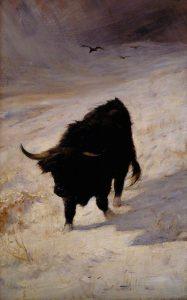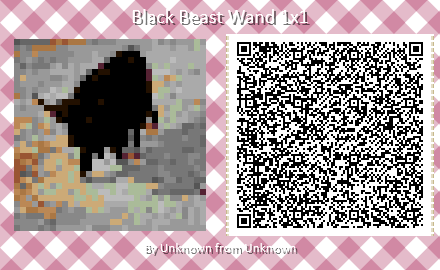 Rosa L. Shearer, Anemones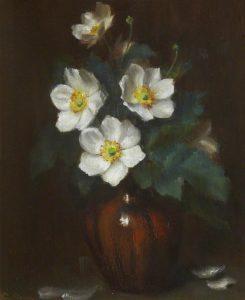 The Stirling Wolf, c.1704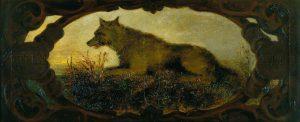 Fyffe William George Christie, Sleeping Nude, 1976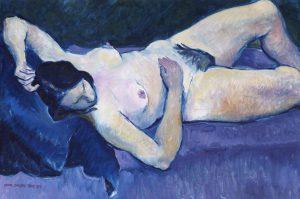 Thomas Stuart Smith, A Cuban Cigarette, 1869