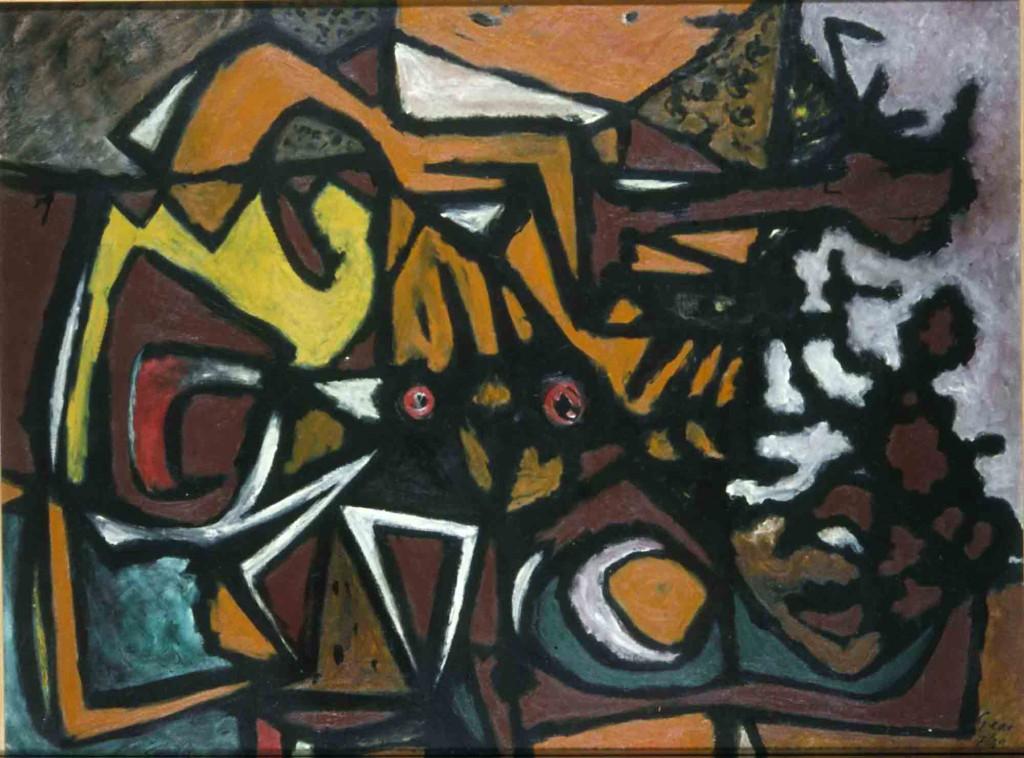 William Gear was the son of a coal miner from Methil in Fife, where he grew up. He attended Edinburgh College of Art, 1932 – 1936. A travelling scholarship took him the Paris where he studied with Ferdinand Leger. He won a Festival of Britain purchase prize in 1951 and had work in the 1954 Venice Biennale.
From 1958 – 1964 Gear worked as the Towner Gallery's curator, and bought 311 works of art which are now the core of its collection. He became an immensely influential figure in the art world, and the Scottish artists he associated with include Robert Colquhoun, Robert MacBryde, Wilhemina Barnes – Graham and Eduardo Paolozzi. He was head of the Faculty of Fine Art at Birmingham College of Art until his retirement.
Gear has never been forgotten in his native Scotland. The Smith's work came from the collection of the Scottish Arts Council, has been exhibited regularly in the Smith and was loaned to the Dick Institute, Kilmarnock in 2014.
Elspeth King