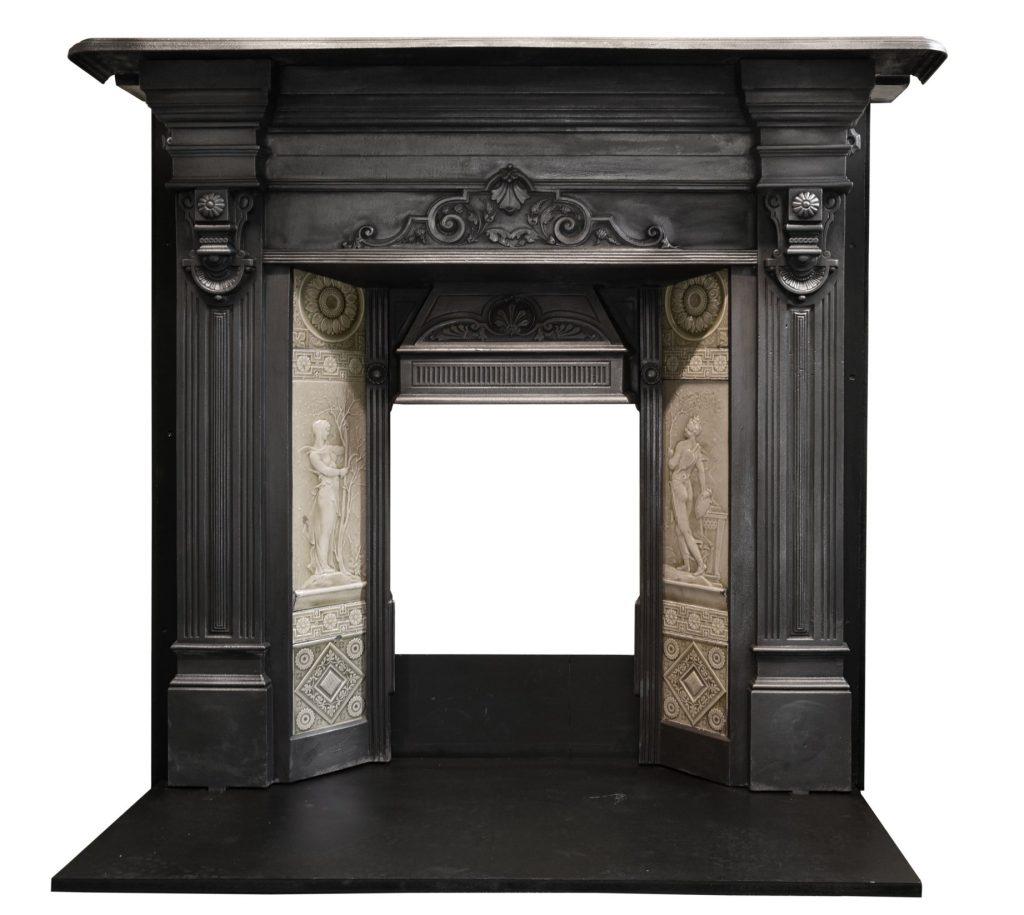 Even the mantle shelf of this fireplace, made in 1894 – 5 is of cast iron. It has been in the Stirling Smith collections for many decades, but until a few weeks ago it had thick layers of paint, in white pink and gold, obscuring the original design. Thanks to a gift in the name of the late Thomas McDonald (1949 – 2014), the fireplace has been restored to its original glory, through a visit to Possilpark Shotblasting in Glasgow, and applications of black lead by Smith staff. It has been given a set of Minton tiles by the Glasgow – born designer John Moyr Smith (1839 – 1912), with figures representing Summer and Winter, bordered with sunflowers, the symbol of the Aesthetic Movement.
Thomas McDonald was a Stirling man who loved his city, and who did much to improve it. A past master of Lodge Abercrombie No 531 and an honorary member of Lodge Stirling Ancient no. 30, he gave help with interpreting important masonic items in the Smith collections. He led the process of restoring the George Christie Memorial Clock in Allan Park, and shot blasted the decorative lamp posts at the Stirling Smith in the year 2000. He rescued the Grand Lodge of Scotland plaque from Ault Wharrie House, Dunblane, in 2007.
He would have approved of this timely restoration in his name.