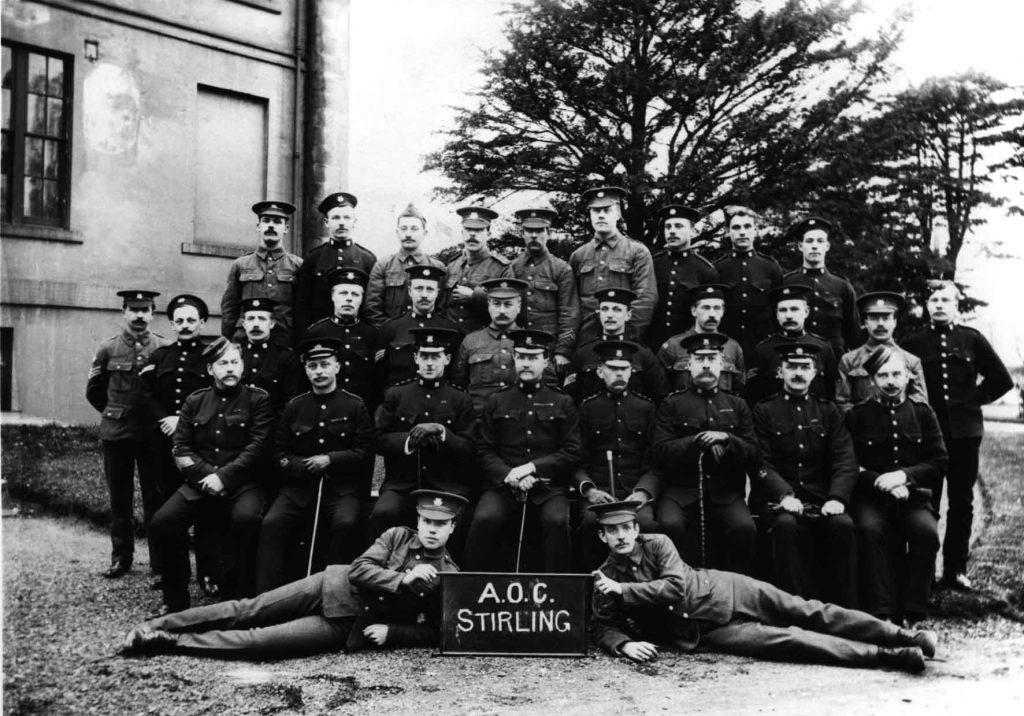 On Monday night, the Friends of the Smith are hosting a talk by Colin Tennant of Historic Scotland on the development of the Engine Shed, Forthside as Scotland's first National Conservation Centre. This new national facility in Stirling will act as a focal point for those seeking information, advice and guidance on how to look after the built environment. Visitors will be welcomed to changing exhibitions and demonstrations of 'conservation in action'. They will be able to chat to resident craftspeople and get information on traditional skills and building materials.
This is, therefore, a chance to look at the activity in Forthside 120 years ago, when the estate belonged to the Royal Army Ordnance Corps and the Engine Shed, built to service the railway engines which served the site, was only about 15 years old. The 11th Company RAOC are posing beside Forthside House and their occupations included an armourer, artificer, clerks, hammermen, a saddler, a blacksmith (and footballer), a painter, cook, baker, tinsmith and carpenter. The ordnance workers had to have a trade as well as army training. The photo is from Major Peter Whitehead's collection, now in the Stirling Smith.
The Forthside estate was operated by the RAOC from 1886. One of its last major uses was to equip the army for the assault on the Falklands. The contents of the stores were lost on the container ship Atlantic Conveyor which was sunk by an exocet missile.