Next Thursday (18 February) there will be a celebration at the Stirling Smith for the purchase of two silver cups, inscribed 'The Communion Cups of the Kirk of Drymen 1732'. These are very rare communion vessels, made by émigré silversmith Johan Gottleiff Bilsinds of Glasgow. Only a very few examples of his work survive, and the Drymen cups are his largest extant pieces.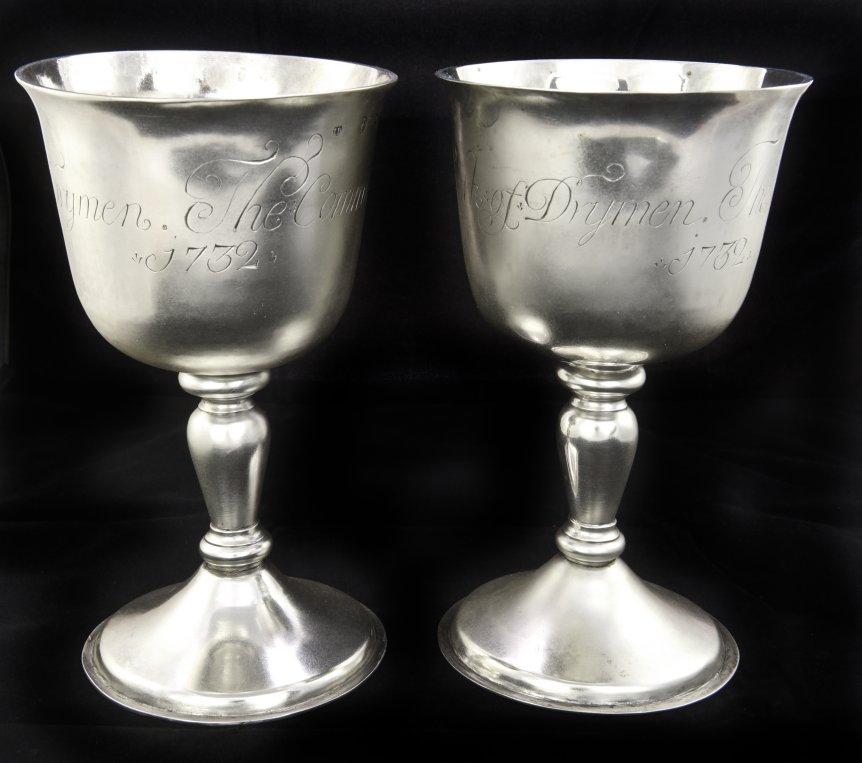 The cups were ordered by the church after Presbytery investigations in 1668, 1688, 1705 and 1712 complained of the lack of communion ware of any kind. In 1731, contributions were collected throughout the Parish and in July 1732, the cups were purchased for £11.8.0.
New communion ware was given to the church in the 1880s. The old cups, together with a flagon and platter from 1852 were boxed and put in to a bank, where they were re-discovered in 1986, to the surprise of the church. They have increase in value since, and the purchase was made possible by grants from the National Fund for Acquisitions, the Friends of the Smith and the Art Fund.
The Stirling Smith is responsible for collecting throughout Stirling District and as Drymen is represented by a policeman's bicycle of 1911 and a few photographs, the cups are a welcome acquisition.