The summer exhibition showcasing the Treasures of the Smith opened last week and runs until 4 October. 'Crash Head' by Eduardo Paolozzi, created in 1972, is perhaps one of the lesser known sculptures in the collection.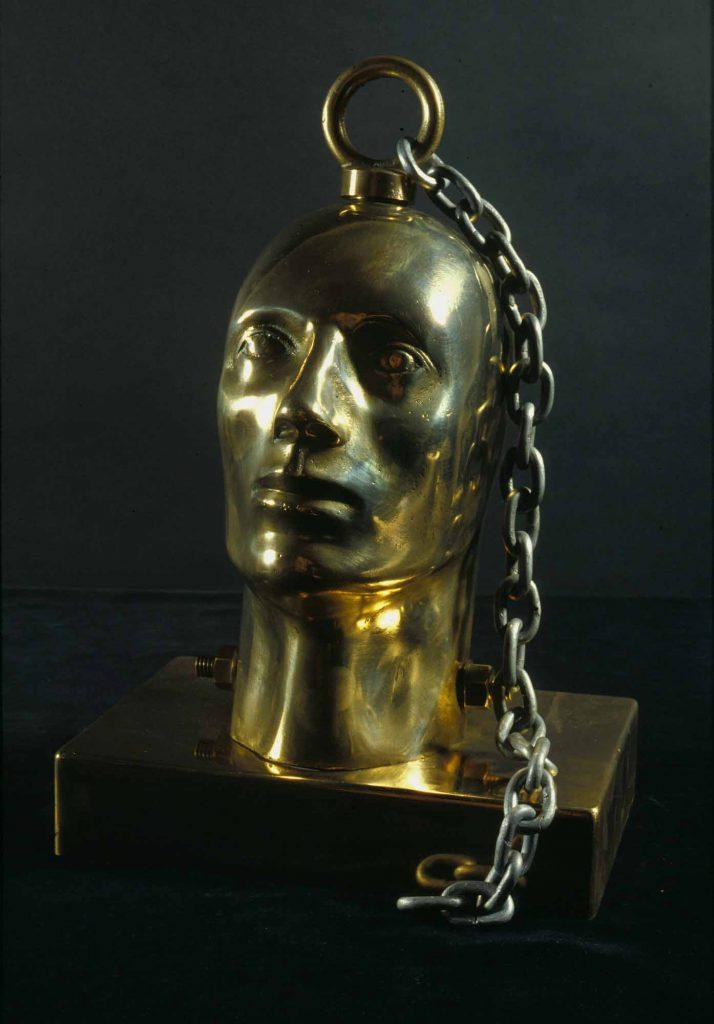 It was gifted by the Scottish Arts Council in 1998, when the decision was taken to disperse the collection to Scottish galleries and museums.
The Scottish Arts Council (now Creative Scotland) aimed to collect the best examples of contemporary art in Scotland. The collection was begun in the 1950s and there were some two thousand works when the decision was taken to redistribute the work, to make it more accessible to the public. Competition between all of the museums and galleries bidding to own the works, and the Smith was successful in securing 26 pieces, four of them by Paolozzi.
Sir Eduardo Luigi Paolozzi CBE RA (1924 – 2005) was an eminent Scottish sculptor and artist of international repute. He was Her Majesty's Sculptor in Ordinary for Scotland from 1986 until his death. His large public works grace major buildings such as the British Library, London, the University of Birmingham, the great entrance doors of the Hunterian Museum, Glasgow, and Kew Gardens and Euston Station in London. The Smith is fortunate to have this attractive and intriguing piece.