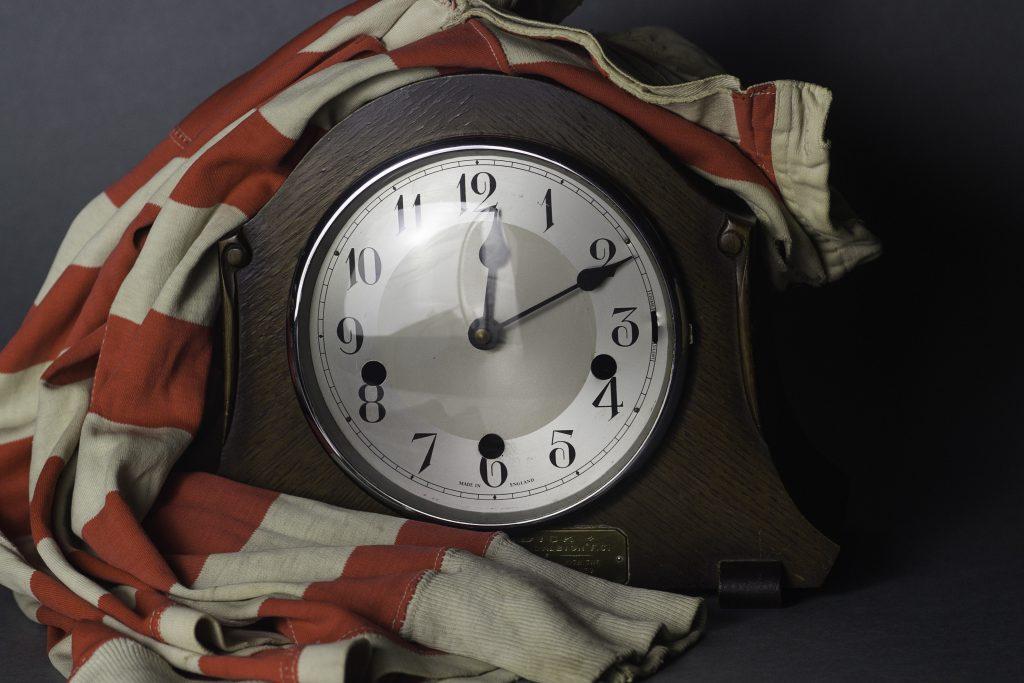 The Stirling Albion exhibition has only another week to run at the Smith, but the good news is that some of the treasures loaned for the exhibition will be staying in the Smith collections – like this rare Albion shirt of 1948 and the clock 'Presented by the Directors of Albion Football Club as an appreciation for services rendered in securing promotion to A division in 1948 – 49'. Both belonged to footballer George Dick.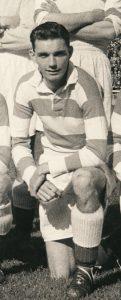 George Dick was signed on a free transfer from Hibernian on 18th September 1945 and went on to play eight seasons for the Albion: Eastern League, C, B and A Divisions.
Nicknamed Happy Feet, Geordie was born in Denny and played for local side Denny YM before joining Hibs as a provisional war signing. His early playing career was interspersed with National Service commitments. He was top scorer in C Division 1945-6, and during his football playing career scored 73 goals in 154 appearances. The information on the careers of all Albion players is collated by Albion historian Jim Thomson.
The Albion exhibition is about their relationship with Japan in 1966, but right now, there is a football team in the Gambia, "The Gambinos", wearing Albion strips courtesy of Denovo Building Services of Stirling.