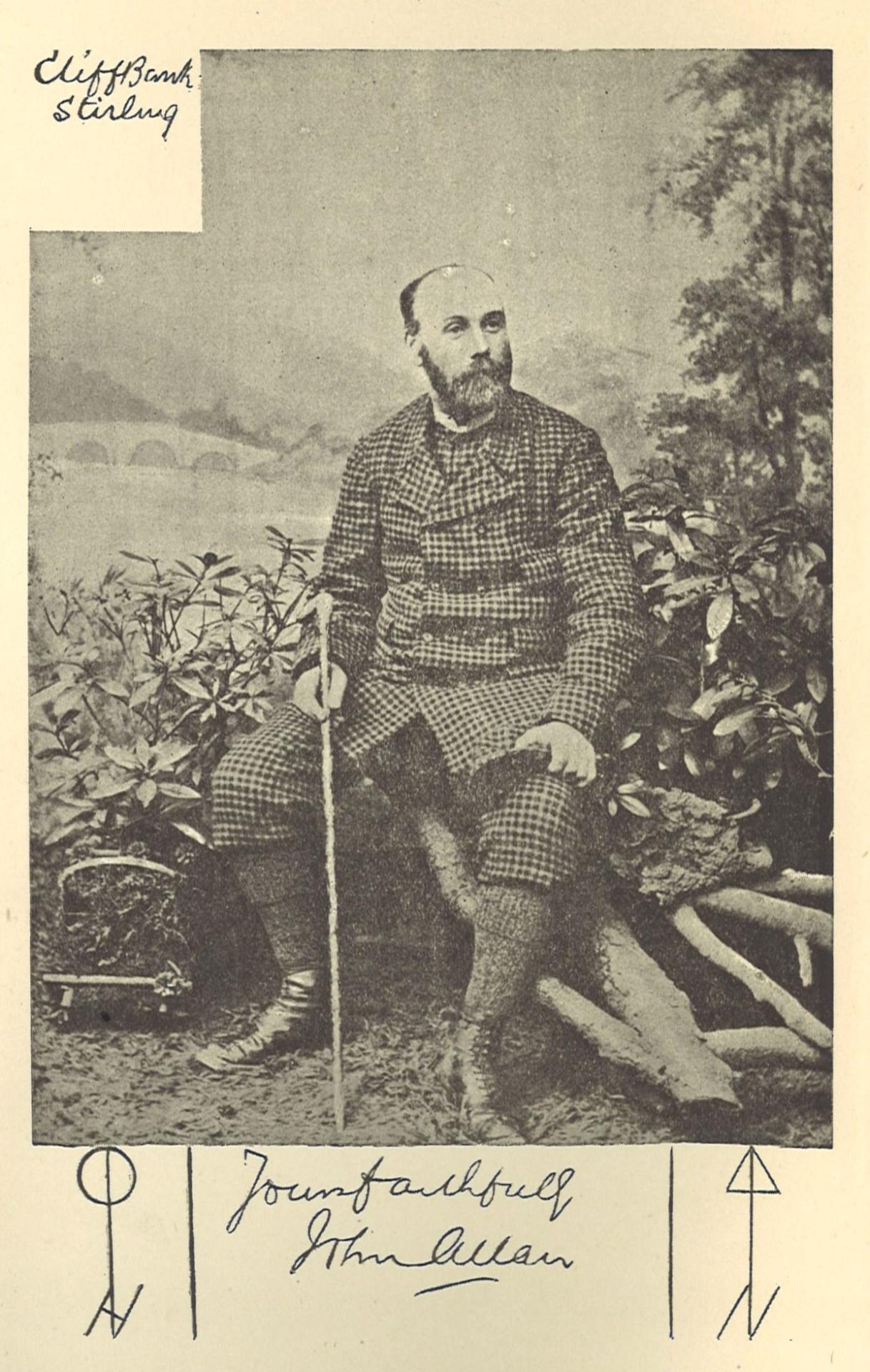 John Allan lived and worked in Stirling from 1870 – 1922, designing some of the most distinctive buildings here. These include some of the best houses in Kings Park, the tenement with the half-timbered top at 55 Baker Street, the Wolf Craig building in Port Street which with its steel – frame construction and electric lighting was one of the first of its kind, and the distinctive red brick tenement at 29 – 31 Friars Street.
Allan was totally dedicated to Stirling, referencing its history in his buildings and often adding texts and symbols in his architecture to engage passers -by. He lived near the Stirling Smith, was an active member of the Archaeology Society and designed the protective cage for the Heading Stone on Gowan Hill. In another town, there may have been a John Allan Society set up to appreciate his work. In Stirling, we knew little about him until the publication this month of a book, researched by members of Stirling Local History Society and published with the help of Stirling City Heritage Trust.
The researchers uncovered this portrait in Dunfermline Carnegie Library and Galleries. The symbols which spell his name are at the bottom of the photo and can be seen on some of his buildings. Copies of the new book are available at the Smith, price £7.