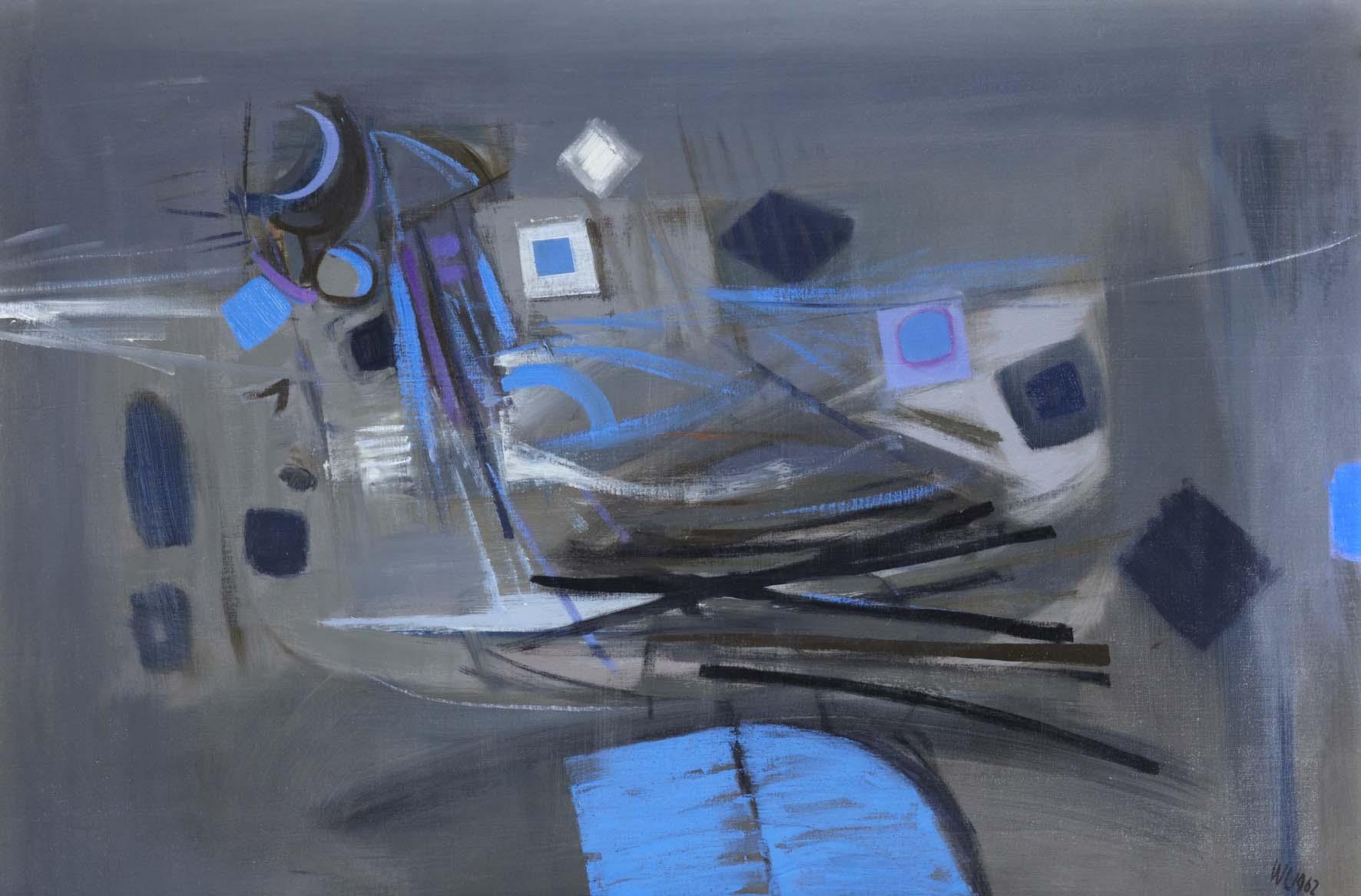 The Stirling Smith has a collection of some 850 major works of art which show different aspects of the history of Scottish, British and European art. This work by William Hunter Littlejohn (1929 – 2006) is one of two in the Smith collections, featured in a brand -new book on Education and Inspiration in Scottish Art: Students of Hospitalfield.
Littlejohn, a native of Arbroath, was an important artist who played a significant part in the history of Scottish art. He studied at Gray's School of Art, in Aberdeen.  He spent time as artist in residence at Hospitalfield, the summer school for promising young painters in Arbroath. This painting in the Smith collections, Evening Star III was painted in 1962. Taking its inspiration from Arbroath harbour, it is abstract expressionist in style.
Littlejohn held his first solo exhibition in 1963. He taught in the Angus area then joined the staff at Gray's as a lecturer. In 1972, he was appointed their head of fine art, retiring in 1991.
His works can be found in 14 public collections and in many private ones, including that of Her Majesty the Queen. The two works in the Smith collections were gifted by the Friends of the Smith.