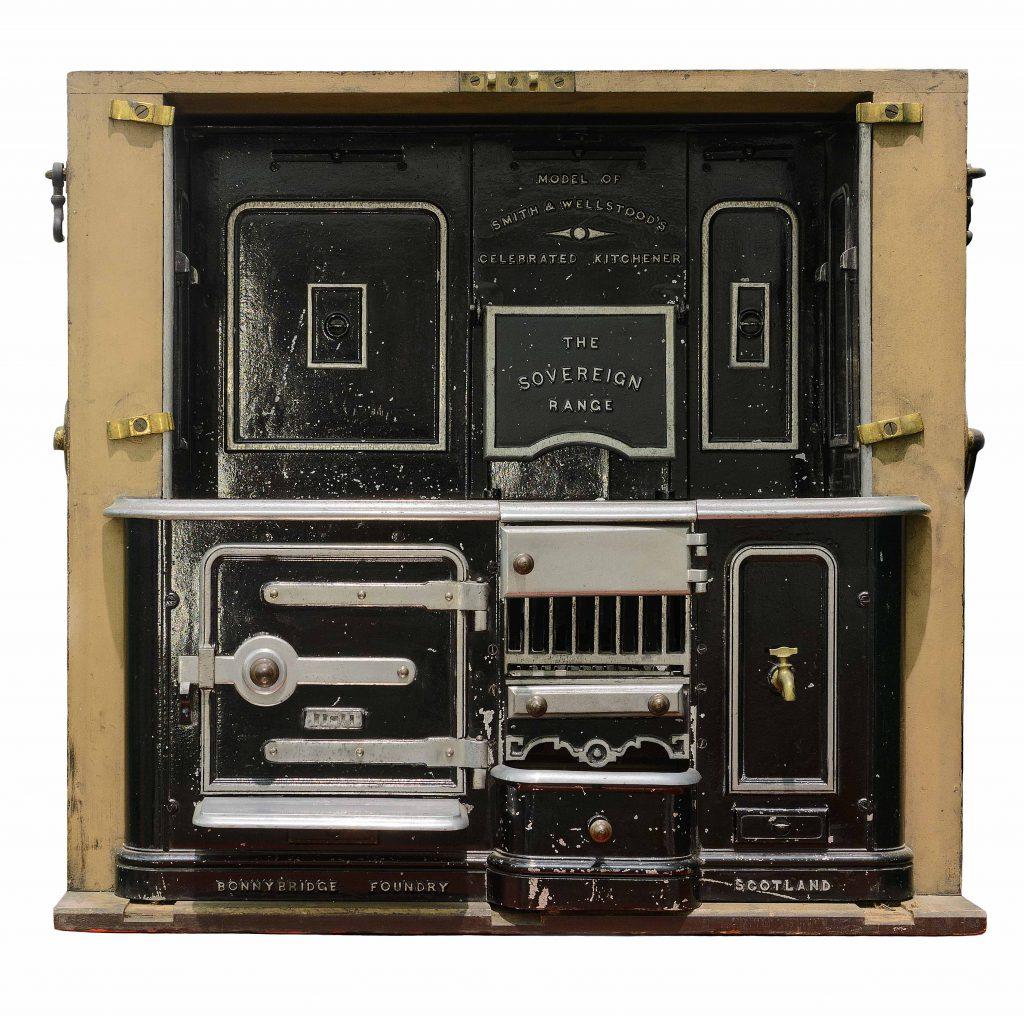 Kitchen cookers have developed dramatically in the last few decades. Microwave ovens have had wide public usage since the 1980s and now highly technical combination ovens using gas, electric and microwaves are sometimes available in the same appliance to enable perfection cooking.
This week's subject is one of their predecessors. It is a Smith & Wellstood Sovereign Range, popular in the period 1890 – 1930. The big black Scottish ranges which dominated the kitchens of our predecessors were also multi-functional. As well as being a stove with an oven for baking, many like the Sovereign were also heaters and water heaters (note the tap for drawing water on the right), had hot plates and apertures which could serve as toasters and, when a line was strung from side to side of the mantlepiece could also dry clothes. All of them were coal-fired and some grandparents today can remember the Friday night ritual of black-leading the range to give it a perfect shine at the end of the week.
Smith & Wellstood originated in an ironmongery business in Glasgow in 1835 and their expansion to Bonnybridge and overseas is also the story of the Industrial Revolution. This is a model in the Stirling Smith collections used by a travelling salesman to explain the workings of the stove to customers.
Photograph by Alan Gardiner