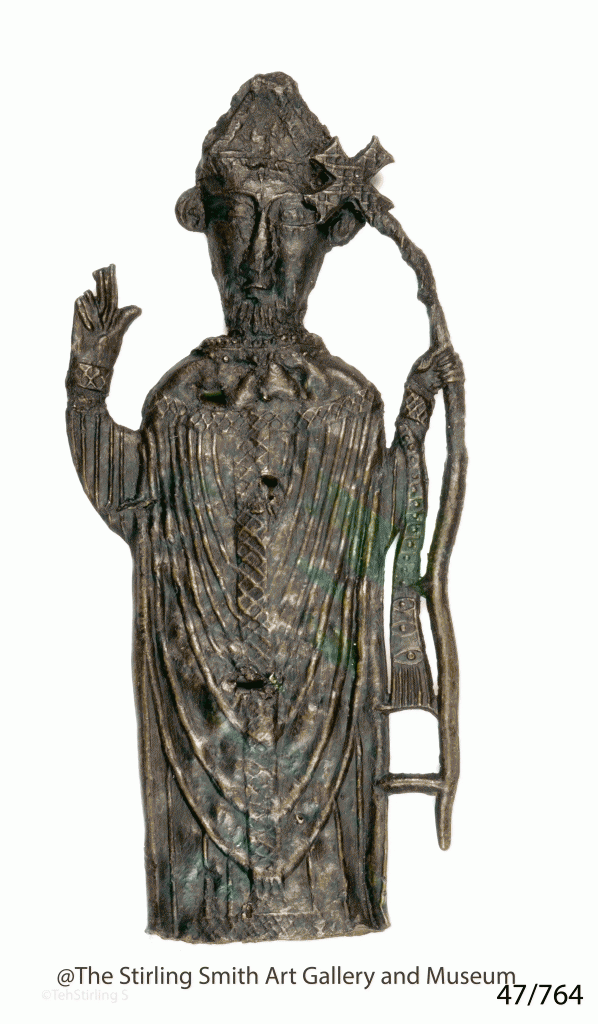 29 December is known as the feast day of St.Thomas Becket (1118-70) who was murdered in Canterbury Cathedral 846 years ago.
He is depicted in several pilgrim badges, in the Neish Pewter Collection in the Stirling Smith.  The example here shows him as Archbishop of Canterbury.  Another showing his murder, is on the front cover of a new international study on the cult of Thomas Becket 1170-1220, which is taking the news of the Smith to scholars world-wide.
Becket was a cleric who became the friend and chancellor of Henry II of England.  When promoted to the post of Archbishop of Canterbury in 1162, Becket decided that his priority was to protect the rights of the church, not to manage it on behalf of the state as Henry had intended. They became enemies, and four of the king's knights murdered Becket in Canterbury Cathedral.  Immediately, Canterbury became a place of pilgrimage, and drops of St Thomas's blood were distributed in little pewter bottles.
St. Thomas dedications of altars and churches in Scotland were significant, as he had been martyred by Henry II, the enemy of Scotland.  The great Abbey of Arbroath was built in Becket's honour in 1178 and King William the Lion, its founder, broke with tradition by choosing to be buried there.