Stirling Photographers

Today's story centres on a photograph of the road which is now Ochil View in Menstrie. It is one of about 450 plate glass negatives, which came without any information from the estate of the late Henry Robb (1933 – 2016). Fortunately, the donation coincided with the internship of Nele Thorrez, a photography graduate from Poelkapelle, Belgium, who for the past few weeks has digitised the plates and researched the background history, working for the Stirling Smith.
The photographs were taken by Thomas W J Leishman (1885 – 1965) of Park Terrace. Although Leishman was not a photographer by profession, he had an obvious talent.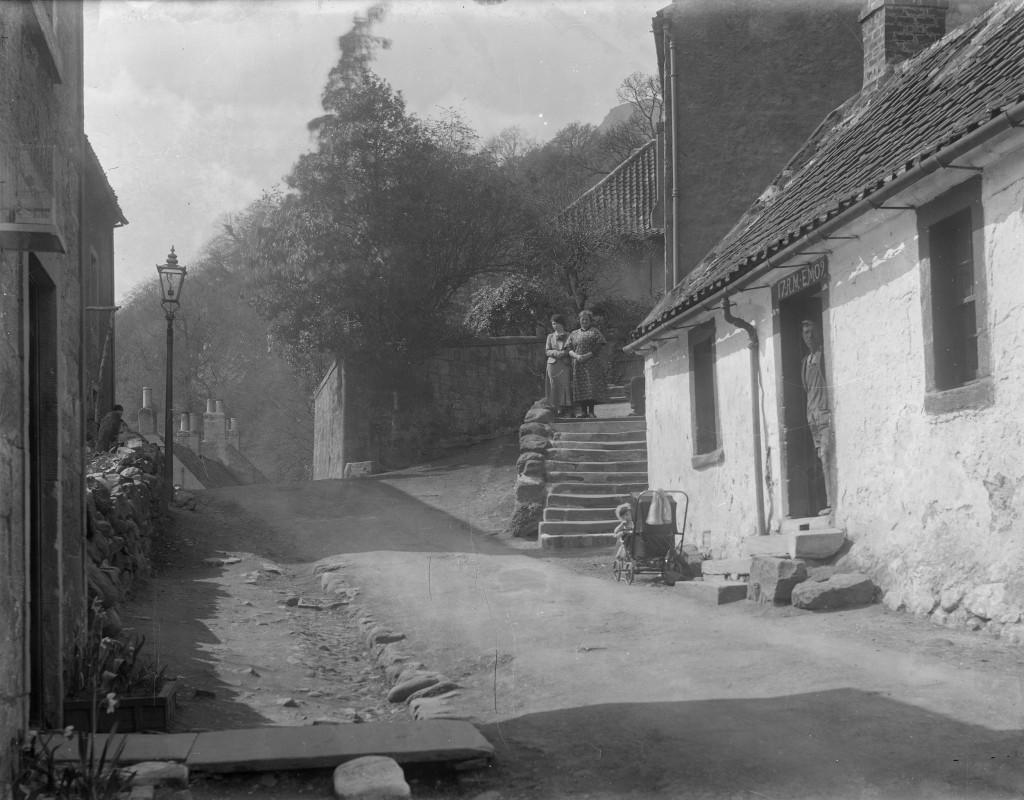 Nele has uploaded the images to FaceBook and Pinterest and asked for help in identifying the locations. May people commented on the Ochil View photo before the identification was successfully made. The cottage on the right has a marriage stone door lintel inscribed RM EM and the date 1709, but all of the old housing has been demolished and the road tarmacadamed.
The Smith is reliant on public help and the talents of many young Europeans studying the collections. Next Tuesday, 31 May at 12 noon, Nele Thorrez and Zita Barbaczi from Hungary will both give a talk on their work at the Smith.