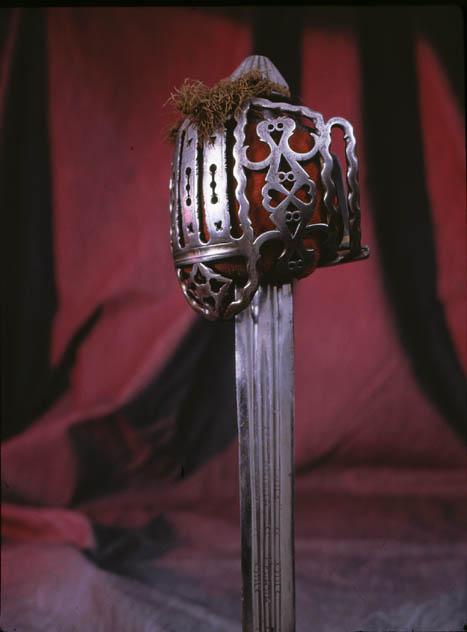 With the recent 300th anniversary of the Battle of Sherriffmuir, we should remember that in the 18th century, Stirling was a place known for the manufacture of quality swords and other weapons.
Among the noted manufacturers of basket-hilted broadswords were John Allan senior and junior and Walter Allan who produced hilts of high quality, involving the in- laying of brass and chasing of patterns. Most of the blades were imported from the continent, and the Stirling sword smiths turned them into stylish, if dangerous weapons.
The most valuable sword in the Stirling Smith collections, made by James Grant of Stirling, is pictured here. It is one of five known to survive and is marked 'JG' on the hilt. The blade itself is marked 'God Bless James III'. James Grant was John Allan's journeyman, but was in business for himself by 1759. In effect, Stirling with its sword makers and Doune with its pistol makers were the places which armed the Highlanders in support of James III and his son Prince Charles Edward Stuart.
The Disarming Act of 1746 put the Stirling sword smiths out of business, and as it has done so many times since, Stirling had to re-invent itself.