This small painting is the latest addition to the Stirling Smith collections. It was secured in a prestigious Edinburgh saleroom, where it was wrongly labelled as 'Edinburgh Timberyard in the Snow'. Friend of the Smith Robin Campbell bid on behalf of the museum. It is of course, a Stirling timberyard in the snow, by Stirling-based artist Henry Morley (1870-1937) whose work has featured frequently in the column.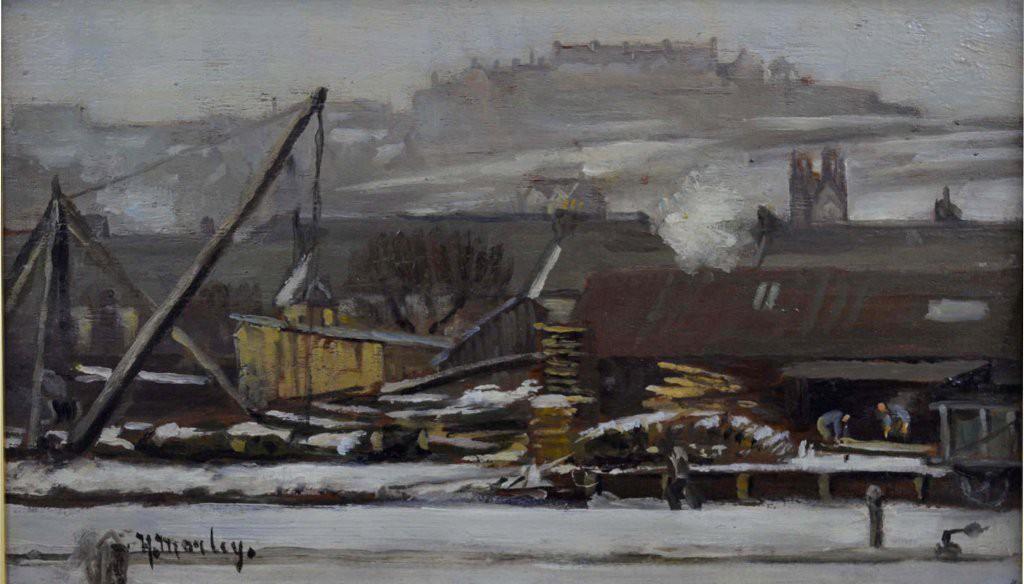 The area shown is the industrial Riverside near the Harbour, a place for which there are few photographs or works of art. At this time, in the early 1930s, transport by water was still significant. A railway spur can also be seen in the painting.
Henry Morley and his wife Isobel built the first house in what is now Borestone Crescent, with a purpose-built artist's studio attached. In the Arts & Crafts style, it was a gathering place for many artists of their generation, including Charles Rennie Macintosh.
The purchase of this work was made possible by Stirling Common Good Fund, and Christmas cards of it are available at the Smith.