This is one of many small works in oils, by the artist Thomas Stuart Smith (1815-1869) founder of the Stirling Smith Art Gallery and Museum through his bequest. According to his fellow artist James Orrock, Smith was 'a man who could paint anything' and the beauty of his brush work, and his competence in delivering a finely finished work of quality, is evident in this painting. Smith preferred to paint in Italy and the south of France, but this work of winter root vegetables was undoubtedly painted in Scotland, when he lived on his Glassingall Estate.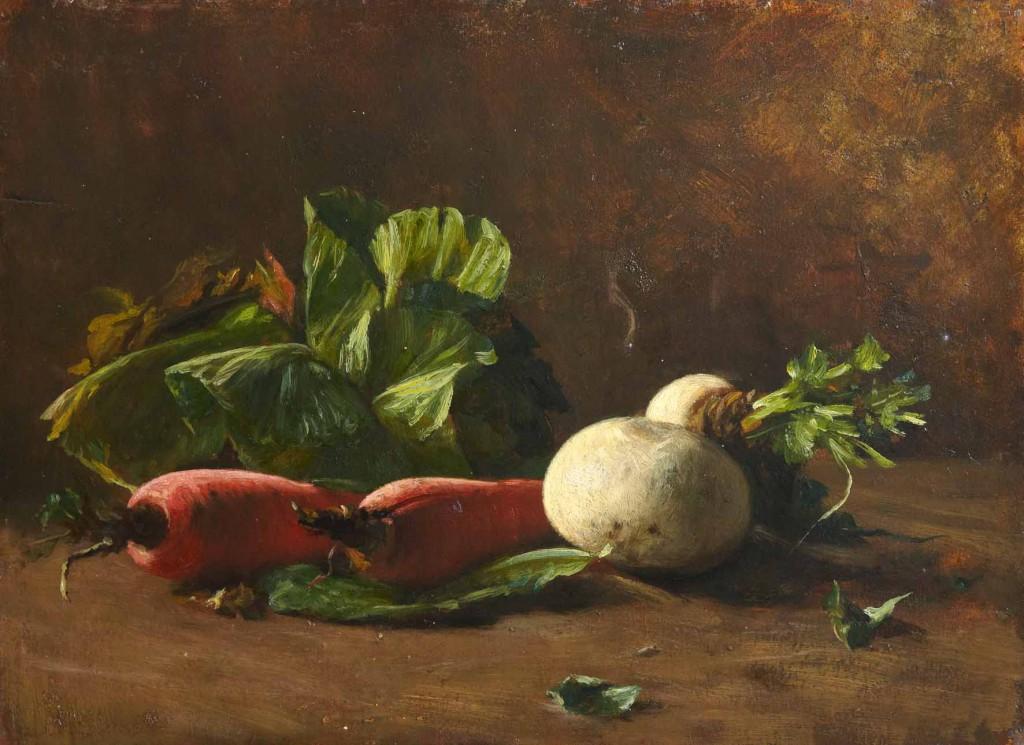 This work and many similar works are not framed, and have not been on show for many years. In order to draw attention to the quality of the work, Friend of the Smith Robin Campbell has sponsored a greetings card of the painting, as a seasonal gift to the Smith and the people of Stirling. Owing to the rise of web communication and the decline in the habit of sending art cards, this is the first sponsored card in many years.
In total the Smith has had over 80 sponsored cards, and many of them are still in stock. They show paintings and objects which belong to you, the people of Stirlingshire. Why not share these gifts by visiting the Smith and buying a few cards to send to friends and family?