The view may be familiar but the Christmas card is from another era – from the time when Stirling was a printing and publishing town, and when the words from Sir Walter Scott's Lady of the Lake about 'the bulwark of the North, Grey Stirling with her towers and town' were familiar to most of the people living here.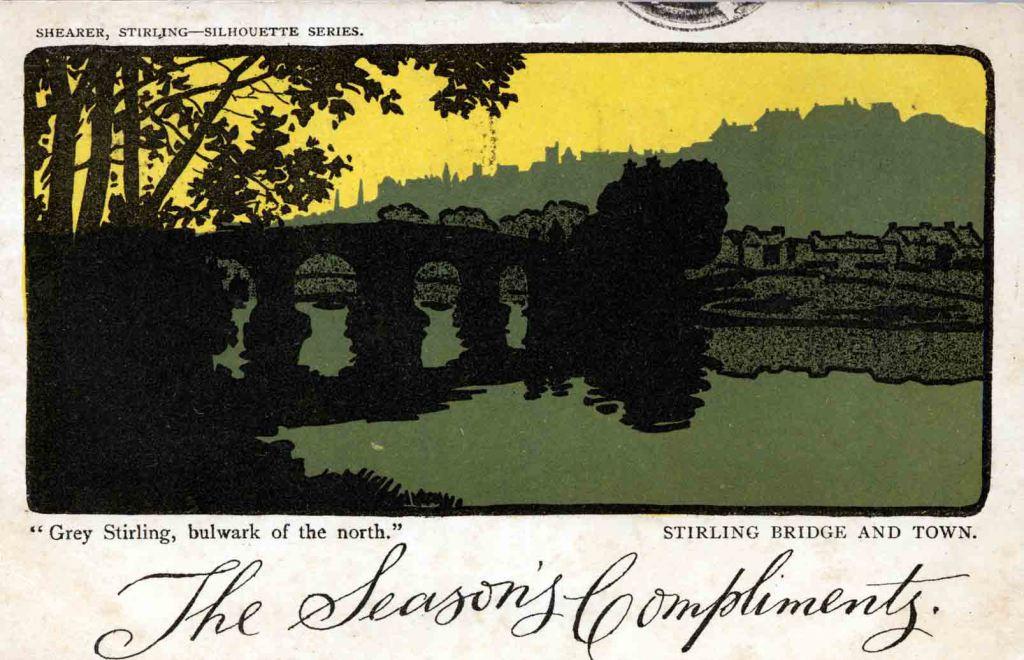 R S Shearer & Son had premises in King Street, and for two generations published Shearer's Illustrated Guide to Stirling, a book packed with information and multiple suggestions of 'how to spend a day in Stirling'. They also published maps, charts, prints and panoramic views, works by Burns and Scott, and many other "Stirling works, made and printed in Stirling"
R S Shearer (died 1890) had great interest in Stirling antiquities, and personally purchased the 1636 charter chest of Cowane's Hospital when it appeared in the saleroom, having been missing from Stirling since it was taken by the Jacobite army in1746. His son gifted the painting of Stirling by Vosterman (1660) to the Stirling Smith.
The family lived in Queens Road, where their monogram is carved in stone on the house. Two of the children, James Elliot Shearer and Rosa Shearer, became successful artists.