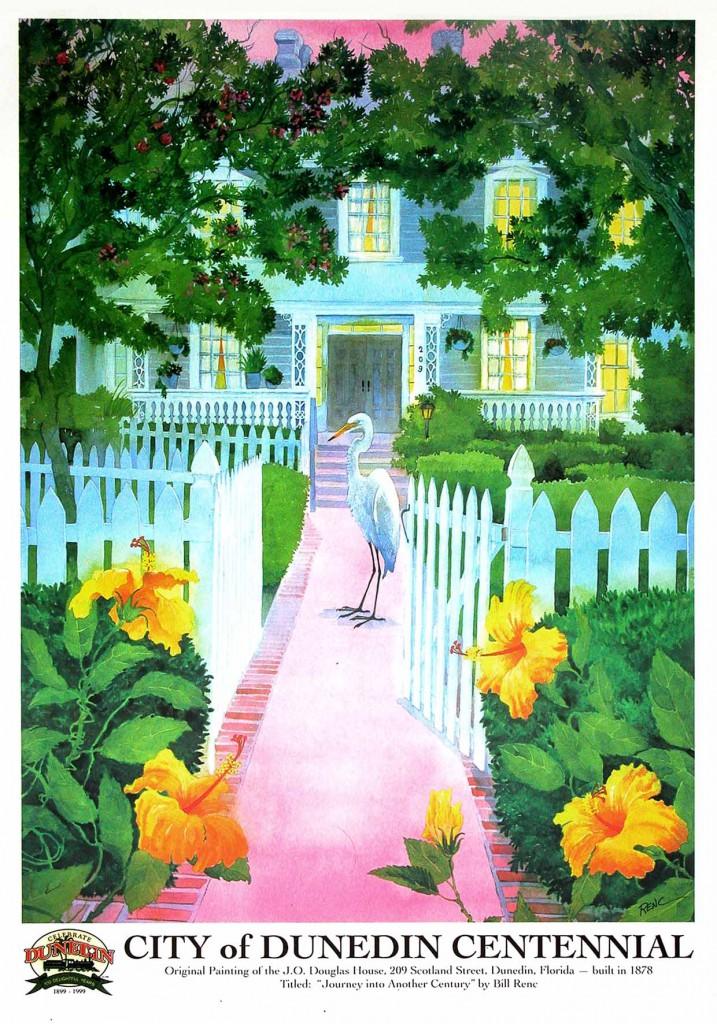 It is 50 years since a partnership agreement was signed between Stirling and Dunedin, Florida. Twin towns or sister cities are a form of legal agreement made between towns and cities, to foster friendship and commercial links. The movement was started after the Second World War in 1947 to promote peace and understanding between different cultures.
Dunedin was founded by Scotsmen John Douglas and James Somerville in 1878. It became very important for orange growing, and machinery developed there for processing made the citrus industry a major concern. Emigrants from Scotland, and Stirling in particular went into farming there. The New World Celts maintain Scottish cultural traditions, and this week, 200 people from Dunedin, including the Tale of Two Sister Cities tour group, are here in Stirling.
Shown here is the house of John Douglas in Scotland Street, Dunedin, one of a series of artworks which are commissioned annually by the City of Dunedin to celebrate their city. The full Sister City story can be seen in the exhibition at the Smith which runs until 17 August. The Dunedin Historical Museum staff have created a time capsule gift for Stirling, and an invitation to receive one in return, both to be opened in 2064. Suggestions and contributions for the Stirling time capsule are welcome.