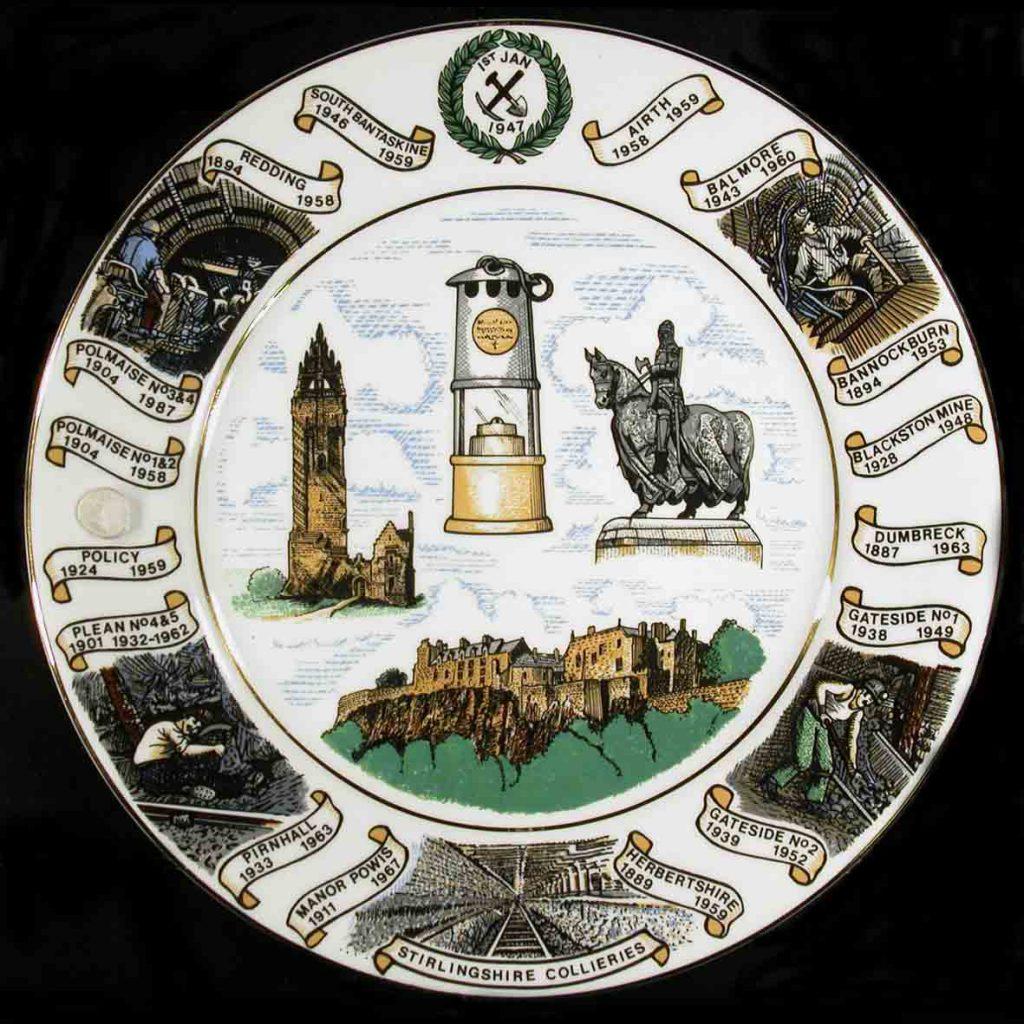 This rare plate, donated to the Smith collections by colliery workers William McKinlay and Raymond Frew, attempts, to sum up the significance of the Stirlingshire collieries. That the miners and the mining industry were as important to Stirling, as Stirling Castle, William Wallace and Robert the Bruce is undeniable. The deep mines sunk here, such as Bannockburn (1894), Plean (1901), Polmaise (1904) and Manor Powis (1911) were the wealth generators of the local economy and were worked by a community of people who regarded mining as a way of life, who worked together, lived together and played together. They changed the face of local politics, bringing in new and radical ideas.
When the Miner's Strike started in 1984, Polmaise Colliery No 3 and 4 was one of the most efficient and productive mines in the country, had had major investment in new machinery and had an estimated coal reserve of 40 years. Three years later it was closed, flooded and destroyed.
As the 30th anniversary of the end of the Miner's Strike approaches, it is perhaps time to look again at how mining shaped the Stirling community. There is no great visitor centre commemorating the miners, but there is the possibility of doing another exhibition. The Stirling Smith invites you to meet the Polmaise Colliery Face Book man in person to discuss this at 2pm on Friday 23 January 2015 in the Smith.