This exhibition by the Turning Point group of textile artists, is on at the Stirling Smith until Sunday.
The Stirling Smith Art Gallery and Museum is fortunate to be the home of the Neish Collection of British Pewter.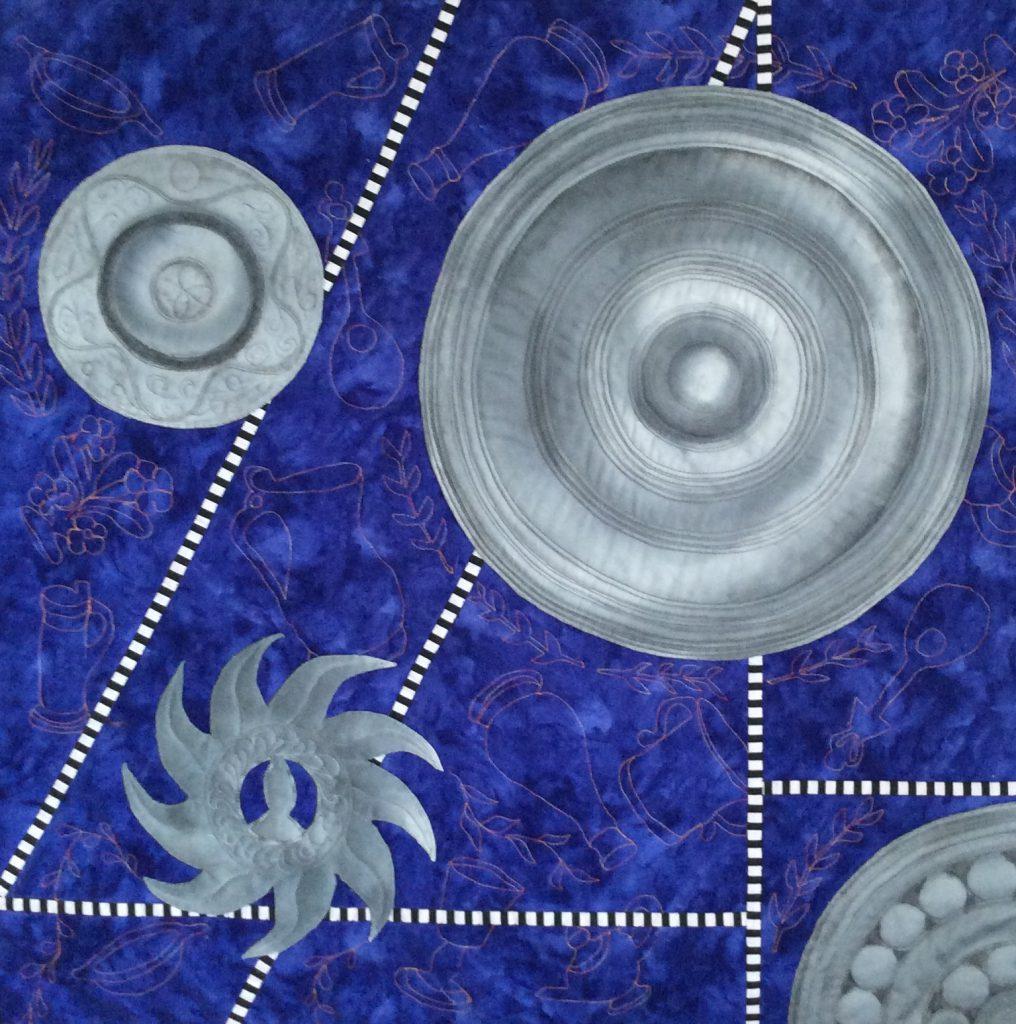 The textile artists have taken the Neish Collection as a source of inspiration for their work, the piece shown here, by Mary Ennis, reproduces the famous rosewater dish of King James VI, a pewter pilgrim badge from the shrine of St Thomas Becket and several other works. Machine stitched into the rich blue background are the outlines of twelve other vessels in the collection. This piece has been purchased by a pewter historian, but there are other, equally stunning works available.
The Turning Point Textile Group has seven members who exhibit with three invited artists. They are Pat Archibald (Edinburgh), Mary Ennis and Jan Watson (Glasgow), Margaret O'Gorman (Thornhill), Margaret Morrow (Linlithgow), Alison Drayson (Perth) and Joyce Watson (Dunblane).
Along with the pewter-themed work, this acclaimed Central Scotland based group are exhibiting five other collections including "Poppies", their own tribute to the fallen in the wars and "Ten", a celebration of the group's ten years of exhibiting throughout the UK, France , Holland, Denmark and Prague in the Czech Republic. Don't miss this great show!
Elspeth King