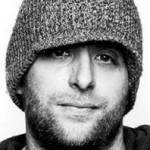 A new exhibition opens today in the Smith Cafe.  The work of Smith volunteer Alan Gardiner with fellow Forth Valley College students Patrice Hunter and Andrew Sherriff
The exhibition will run between 12th May and the 31st July, with each photographer displaying seven of their best images that they have taken during the past eight months.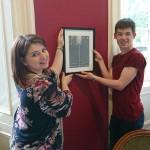 The idea for the exhibition arose from a chance discussion during a car journey on the way home from college one day in March and now it has become a reality and something tangible, with the title of the exhibition "The Eyes of the Wanderer" being chosen, as the three wanted something that would encompass a wide range of photographical themes and subjects, rather than just  one single theme such as landscapes, portraits or simply "Scotland".
The title reflects each of these photographer's nature and thoughts as aspiring, modern-day professional photographers, as they wander through villages, towns and their surroundings, ready to record what is around us them with their cameras.
This is ultimately the idea that the exhibition conveys; they are recorders, documenters and archivists of the everyday, of daily life and of the world as they see it through their own eyes, that they then their cameras to record for posterity, in the hope that one day their images will become precious historical documents in their own right.

"This exhibition is a culmination of all of their hard work and dedication to both photography and our photographical studies over the past eight months and we cannot thank the people of the Smith enough for allowing us to hold this small exhibition. We greatly appreciate the opportunity to display our work in such a wonderful building, alongside the numerous pieces of artwork and historical items housed in collections here, and it is great way for us to mark the end of our first year of studying photography."
Alan B. Gardiner (HND Photography student at Forth Valley College)