Agnes Wilson and her husband John Jaffray (died 1836) were well–known Stirling people.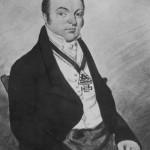 John was a weaver and spirit dealer who married Agnes in 1808. He was the son of the famous William "Citizen" Jaffray (1749 – 1828), supporter of the French Revolution who made it his mission to vaccinate children in Stirlingshire against smallpox, at a time when the disease killed one in four children. He saved an estimated 4000 lives. John Jaffray's own son, Sir John Jaffray (1811 – 1869) was equally famous as the owner of the Birmingham Daily Post and funder of the Jaffray Hospital, the Women's Hospital and the Children's Hospital, all in Birmingham.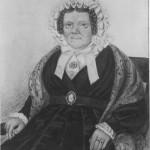 Agnes is described as 'a stout neat little woman who was a picture of tidiness' and kept the well-known Pie and Porter shop at 13 Baker Street. This was in a 17th-century tenement, demolished in 1900. A stone from the shop survives in the Stirling Smith collections. It is inscribed 'HEIR I FORBEARE MY NAME OR ARMES TO FIX LEAST I OR MINE SHOULD SELL THOSE STONES AND STICKS'. This was a challenge to the Craigengelt family, who had fixed their coat of arms on the neighbouring tenement, which still survives in Baker Street to this day.