When Anne McGuire MP wrote her last column for the Stirling Observer two weeks ago, it was headed 'Eighteen years have passed in a flash'.
Like many other politicians representing Stirling, Anne McGuire held high office in Westminster, starting off as Parliamentary Private Secretary to Secretary of State for Scotland Donald Dewar and ending with her appointment as DBE in the 2015 New Year Honours. In 1997, she made history when she unseated Stirling MP Michael Forsyth, who was Secretary of State for Scotland. She was Stirling's first woman MP and was joined in 1999 by Dr Sylvia Jackson who served until 2007 as Stirling's first Member of the Scottish Parliament. This double portrait by textile artist Jill McOwat was commissioned in 2003 to mark a new political era.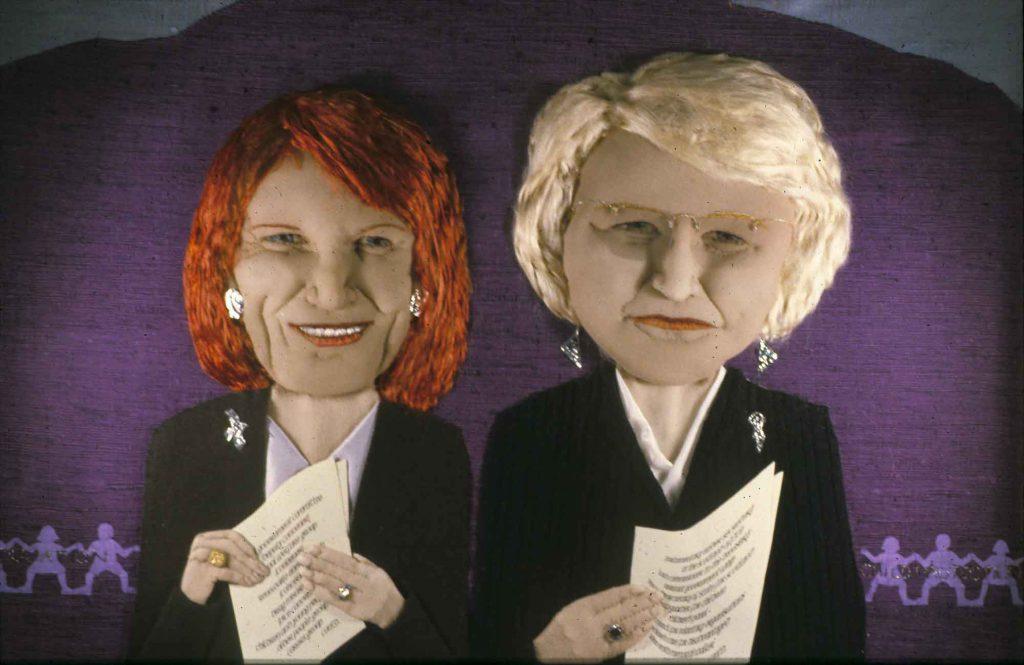 The artist paid close attention to the private as well as the political lives of her subjects. Sylvia Jackson's brooch denotes her support of the Royal Society for the Protection of Birds. Anne McGuire was given a country dancer brooch for her interest in that subject. Both politicians wear favourite ear rings and each carries a document relating to their respective parliaments.
The Smith portrait hangs beside the bust of Sir Henry Campbell – Bannerman, MP for Stirling for 40 years and Prime Minister 1905 – 8. He was not in favour of votes for women, and visited Stirling only once a year.
Elspeth King