Keeping on the theme of 'Stirling, the Artists' Town', here is another example of a great work in the Stirling Smith's collections by a Scottish artist who lived locally. Ian Campbell was born in Oban in 1902 and studied at Glasgow School of Art from 1921 to 1925, where he was taught by Maurice Grieffenhagen. He became a teacher in Glasgow, before becoming Principal Teacher of Art at Dollar Academy in 1937 until his retirement in 1968.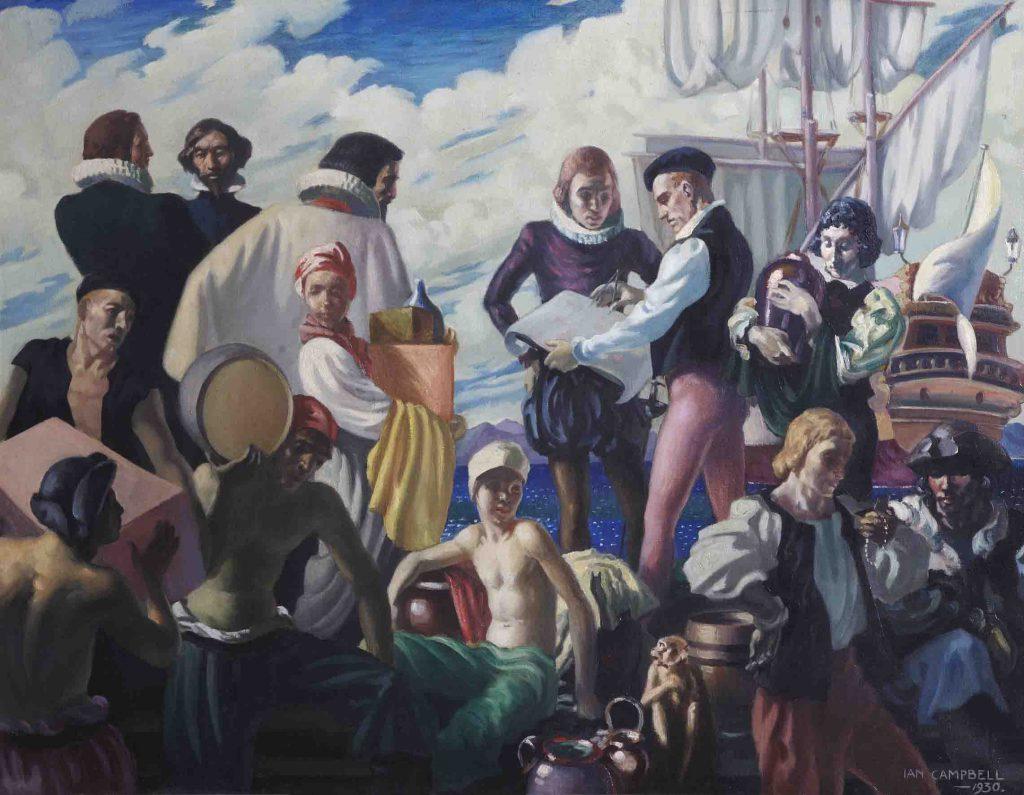 As an artist, Campbell was a force to be reckoned with. He exhibited every year at both the Royal Glasgow Institute and the Royal Scottish Academy in Edinburgh. The painting 'Westward' was done at the age of 28 and was shown at the Canadian National Exhibition in Toronto in 1931 as part of a small selection of contemporary art from Scotland. It was produced as a decorative composition, possibly as a proposal for a mural scheme.
Campbell was also a talented portrait painter. One of his works, in pencil and chalk, is owned by the National Portrait Gallery in London. Only two other works by him are in public collections, and a retrospective of his work would highlight another unwritten part of Scotland's and Stirling's art history.
The artist died in Dollar at the age of 81.