This drawing comes from a handful of letters, written by Dick Partridge of Forthside House, Stirling, for two little girls, Janet and Marion Wilson, who lived in King's Park.  His poem about Pat's Hat is told and illustrated in alternate letters written in January and February 1900 and intended to amuse the children.  The letters were kept by Marion Wilson, and gifted by her daughter to the Stirling Smith.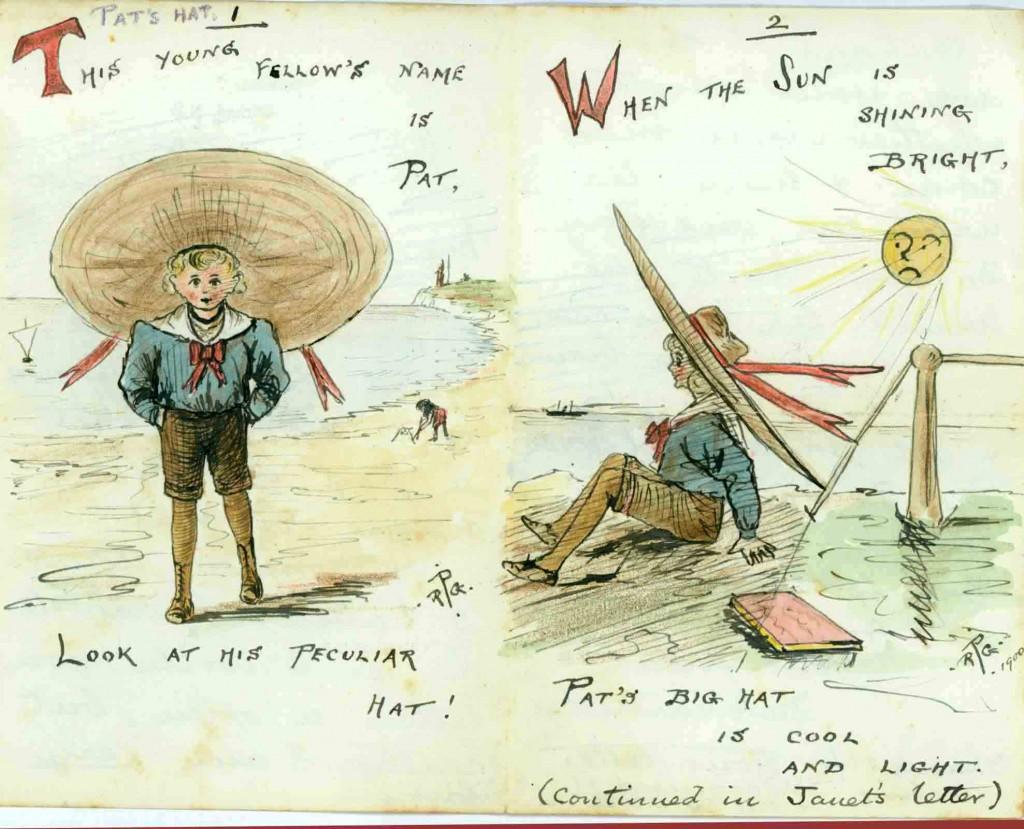 The seaside subject of the first letter was probably intended to cheer up the children during the harsh winter months.  Pat also uses his hat as an umbrella, a kite, a boat, a hoop, a parachute and a bed.  The illustrations give some insight into childhood in Edwardian Stirling.  One verse suggests that 'If to fight the Boers he went, it would make young Captain Pat a Tent.'  The Second Boer War (1899-1902) was raging at the time, and the author, living on the Forthside Estate, was personally familiar with it.
 These story book letters are a world away from iPads and computer games and are a rare survivor from Stirling's past.